Gay Marriage Activist Group to Celebrate Victory by Shutting Down Forever
Mission accomplished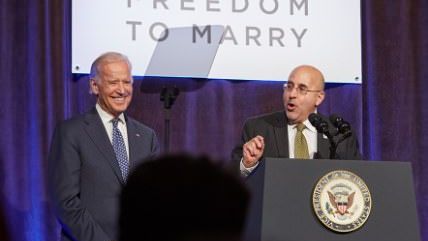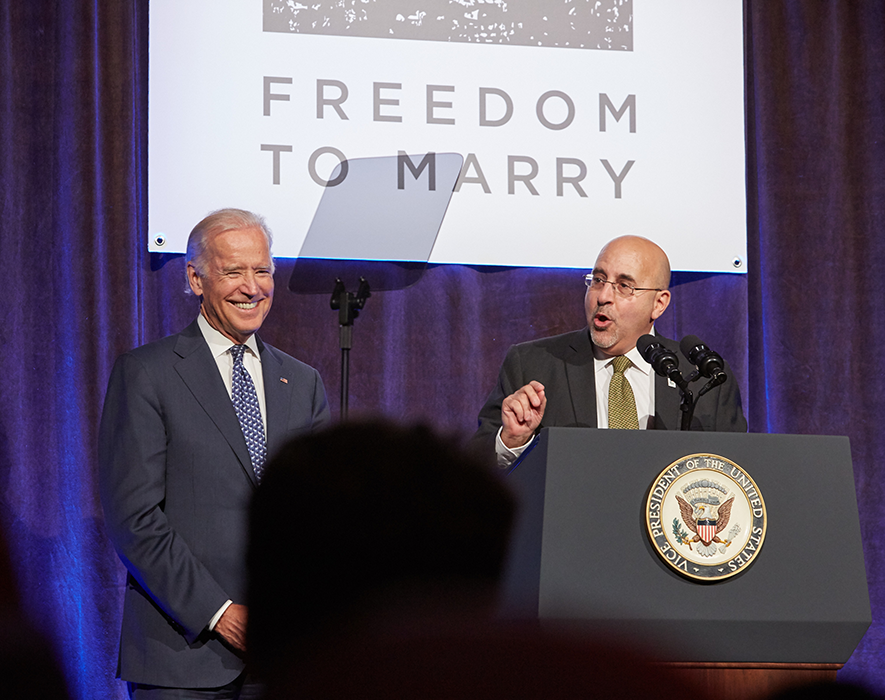 After the Supreme Court ruled that same-sex couples can demand marriage recognition under the 14th Amendment, the celebrations were mixed with new calls for action to focus on other issues of concern to some (but not all) members of the LGBT community: employment or housing discrimination, public accommodations discrimination, and other matters. The American Civil Liberties Union and the Human Rights Campaign, both heavyweights in the community, are now already pivoting to these matters (though technically these have always been issues these groups have been tackling).
Not so for Freedom to Marry. The group, founded in 2003 by civil rights lawyer Evan Wolfson to fight for same-sex marriage recognition, is marking the occasion by having a big party and then doing something unusual in non-profit activist circles: It's going away. The party was last week—Vice President Joe Biden and pop singer Carly Rae Jepsen (remember "Call Me, Maybe"?) joined the celebration. Now, as the Wall Street Journal explains, it's time to shut it all down:
The next morning, Mr. Wolfson said he and his "bleary-eyed" team met to plan the shutdown. Most of the 30 or so on staff will be gone by December, he said, while "a little rump of us" will remain to turn out the lights in February.

Scholars of social movements say it is unusual, if not unheard-of, for activist groups to pull the plug when their mission is accomplished. Far more typical is to find a new cause, said Stanford University sociologist Douglas McAdam.

"The classic study is the March of Dimes, which effectively put itself out of business by helping to end polio," Mr. McAdam said. Rather than shut down, "they just took all of their organizational wisdom and their tried-and-true methods [of fundraising] and reoriented them from polio to birth defects."
But Freedom to Marry will not be shifting gears to worry about whether bakers will provide wedding cakes for these happy couples or other hot topics. Instead, Wolfson says he'll be helping the employees find new causes to work for and making sure the group's records are properly archived for history.
There are some fears represented in the story that Freedom to Marry is calling it quits too soon. A sociologist offers the desegregation example. Even after the Supreme Court declared segregation in schools illegal, it took years for it the decision to be fully implemented in some resistant Southern states.
While there is some resistance from clerks who don't want to issue marriage licenses to gay couples, there's little indication that states as a whole are going to refuse to comply with the Supreme Court in this case. But even if they do, it's not clear that Freedom to Marry needs to continue to exist in order to force compliance.
Below, the video Freedom to Marry put together to commemorate the history of the fight: