Nontroversy Over Dylann Roof's Background Check, OPM Director Out, Brewer Defends Trump: P.M. Links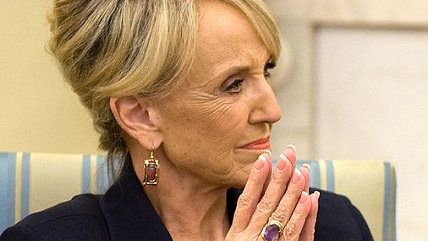 Public Domain

The FBI says Dylann Roof shouldn't have been able to buy a gun and a "loophole" is to blame. Looks more like mere government incompetence to Brian Doherty, though.

Former Virginia Gov. Bob McDonnell's appeal went nowhere.
Former Arizona Gov. Jan Brewer defended Donald Trump over racist comments.
It's not been the best week for walking Subway mascot Jared Fogle.
Additional child pornography news: Six minors were charged with posession of child porn because they sexted each other.
OPM Director Katherine Archuleta resigned in the wake of revelations about the data breach.
The Confederate flag no longer flies over South Carolina state house grounds.
Watch Reason TV's latest interview with Peter Schiff.
Follow us on Facebook and Twitter, and don't forget to sign up for Reason's daily updates for more content.