Cops Who Shot and Killed James Boyd Now Facing Second Degree Murder Charges
DA who filed first degree charges was removed for the appearance of a conflict of interest.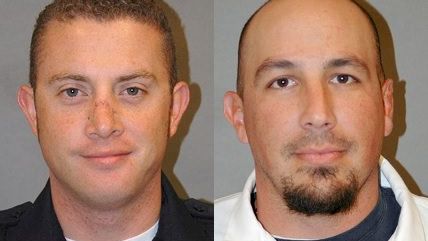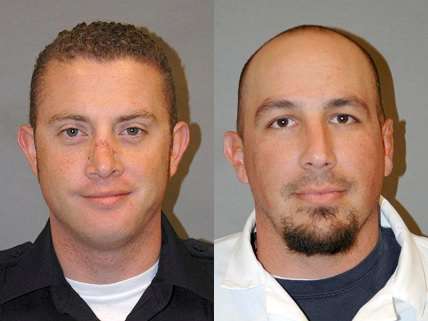 In January, two Albuquerque cops involved in the fatal shooting of James Boyd, a homeless camper, were charged with a single "open" count of murder each. The charge was eventually converted to first degree murder. In April, however, a judge removed the district attorney, Kari Brandenburg, from the case over the appearance of a conflict of interest—not because the district attorney often relies on police cooperation to prosecute cases but because, lawyers for the cops claimed, Brandenburg tried to bribe people allegedly burglarized by her son. Until the Boyd case, Brandenburg had never brought charge against a police office for an on-duty homicide, and stopped sending such cases to a grand jury at all in 2012.
Now the replacement prosecutors have come back with their own recommended charges. The Albuquerque Journal reports:
On Monday, special prosecutors Randi McGinn and Kevin Holmes filed a criminal information, a charging document that will lead to a probable cause hearing by a judge, against Keith Sandy, a former Albuquerque Police Department detective, and SWAT team member Dominique Perez on charges of second-degree murder.

The language of the documents say it was Perez "who did kill James Boyd without legal justification" and Sandy "who did kill or aid and abet in the killing" of Boyd.

Lesser offenses included in the documents are voluntary and involuntary manslaughter against both officers, each with a firearm enhancement, and aggravated assault resulting in great bodily harm against Perez and aggravated battery resulting in great bodily harm against Sandy.
Sandy was the cop who was caught on tape saying he'd shoot Boyd, who he called a "fucking lunatic," in the penis. He is still on the force. Perez, who appears to have fired the fatal shot, was allowed to retire last year.