Dominican Republic Stripped Hundreds of Thousands of Haitians of Their Citizenship, Using Army to Round Up the Undocumented
Foreign immigration politics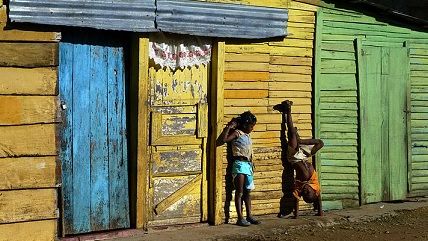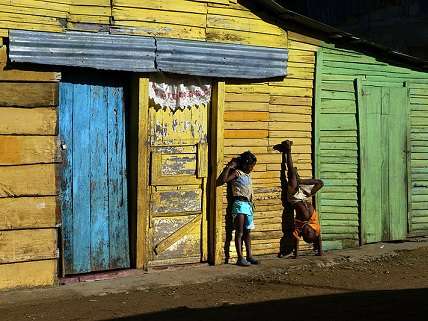 The Dominican Republic is cracking down on illegal immigration undocumented immigration Haitians.
Soldiers join immigration agents this week to patrol migrant neighborhoods and round up undocumented residents. The government is enforcing a deadline for residents to prove Dominican citizenship or legal residence. But the definition of the undocumented in the Dominican Republic has been expanded by the government.
In 2013 the Dominican Constitutional Court ruled that only people born to at least one Dominican parent could claim Dominican citizenship, applying the rule to anyone born after 1929 and effectively canceling birthright citizenship. The court ruled everyone else in the Dominican Republic was "in transit" or there illegally. The ruling left an estimated quarter of a million people in the country without Dominican citizenship—with most not holding citizenship of any other country either. By January, less than 6,000 Dominicans of Haitian descent had applied for citizenship, though the government estimated more than 100,000 cold qualify. The Washington Post reports:
In response to the backlash, the Dominican government came up with a registration system for people to prove citizenship or that they had lived in the country before 2011. Since last June, more than 250,000 people have applied to stay, but only a fraction have so far documented their citizenship.

"There are still tens of thousands of people who are now stateless and do not have any documents," said Wade McMullen, managing attorney at the Robert F. Kennedy Human Rights organization, which has advocated on behalf of Dominicans affected by the court ruling. "These people will get swept up in raids of migrant communities. Families are going to be broken apart. These stateless people will be shipped to Haiti, a country they've never known, and don't speak the language."
The island of Hispaniola is divided between the governments of Haiti in the west and the Dominican Republic in the east. Immigration is a hot button issue in the Dominican Republic, where the GDP is more than seven times that in Haiti. The Dominican government insists Haitians stripped of Dominican citizenship are not stateless because the Haitian Constitution grants them the right to Haitian citizenship.