It's Not Just Kipnis: Northwestern Censored Another Prof Over Mildly Provocative Sex Views
Why is Northwestern so squeamish?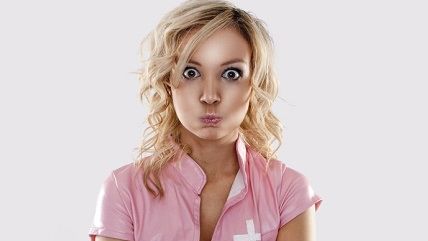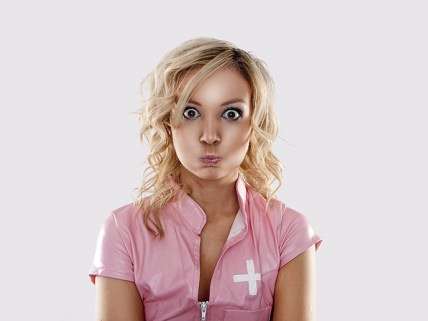 Northwestern University's squeamishness is only surpassed by its lack of respect for academic freedom, it seems. While the federally-mandated Title IX inquisition against Media Professor Laura Kipnis grabbed more national attention, Northwestern's campaign of censorship against a faculty-produced bioethics journal is equally disturbing.
The journal, Atrium, has always been produced without administrative oversight. Its February 2014 issue featured a "Bad Girls" theme and a slightly provocative cover. It also contained an essay by Syracuse University Professor William Peace, who described being paralyzed as a young man and receiving oral sex from a hospital nurse, curing his erectile issues.
This essay, as well as the theme, drew concerns from administrators, who censored it until May of this year, according to the Foundation for Individual Rights in Education:
Northwestern officials were reportedly concerned about the "Bad Girls" issue, and Peace's article in particular, worrying that it would hurt the "brand" of FSM and Northwestern Medicine, the corporate parent overseeing the university's hospital system. Under pressure from the university, the Medical Humanities & Bioethics Program (MHB Program, which publishes Atrium) removed the "Bad Girls" issue, as well as all previously published Atriumissues, from its website.

It was not until May 18, 2015—14 months after the "Bad Girls" issue was removed from its website—that Northwestern officials withdrew their objections to the issue's posting. This reversal came only a day after Dreger informed the university that she intended to publicize the controversy.

Though Atrium's issues are back online, its most serious struggles may be yet to come. Dreger reports that Northwestern has formed a new oversight committee tasked with reviewing the content of Atrium's next issue. This is a significant departure from the publication's past editorial practice, giving rise to concerns that the university will take an active role in policing the publication's content.
Alice Dreger, professor of Clinical Medical Humanities and Bioethics at Northwestern's Feinberg School of Medicine, edited the censored issue. She had this to say:
"Through this censorship my dean's office put me in the position of either staying silent and being a hypocrite or calling out my own dean on censorship," said Dreger, who recently authored a book on academic freedom and the struggle for truth and justice in the sciences. "I told our university public relations people, the dean's office, and ultimately our provost that I resented being put in this position, particularly when the censorship was so unnecessary and capricious."
While Northwestern's treatment of Kipnis is due to the Education Department's Office for Civil Rights misinterpreting Title IX of higher education law, Dreger and Atrium's ordeal is solely the fault of university bureaucrats. If medical experts can't give frank opinions about sex—especially in the context of an essay about the ethics of sexual healing—then Northwestern is an intellectually stifling environment that puts knee-jerk PR concerns before the university's stated commitment to free expression.