Income Inequality Obsession and Class Envy Come to the Happiest Place on Earth
No, Disney trips aren't cheap. That doesn't mean the middle class is losing access.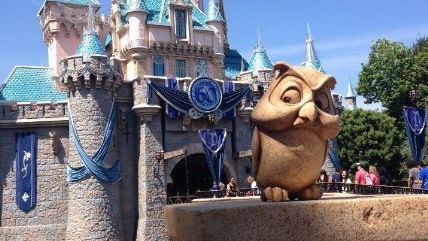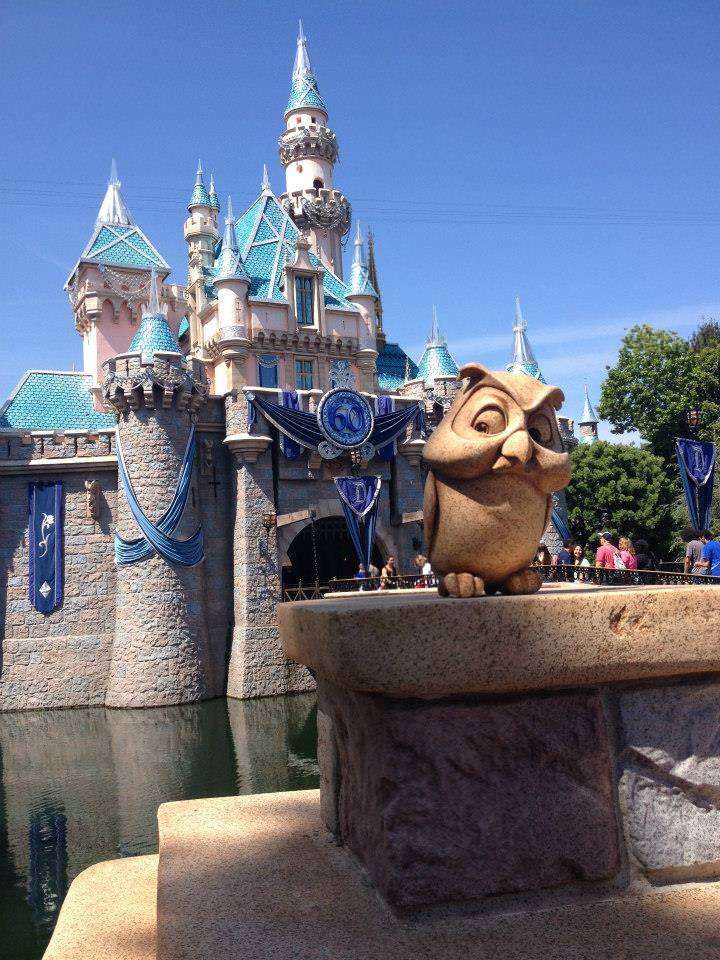 In May, Disneyland in California launched the 60th Anniversary celebration of its park, full of new shows, refurbishments and improvements to some rides, and, of course, loads of special limited edition Disney merchandise.
As a big Disney fan, I blocked off a weekday late in May to visit the park to experience what's new (spoiler: Frozen. Everything. Everywhere. Frozen.). I selected a Thursday in the hopes the crowds would be less intense. I was only partly successful. The morning was lovely, but by mid-afternoon it seemed as busy as a Saturday, with wait times approaching an hour for some rides (two hours for Splash Mountain as the sun warmed things up).
The Disney empire's theme parks are seeing a record number of visitors, noted in this very recent story in The Washington Post. That data makes it all the stranger that the headline for the story is "How theme parks like Disney World left the middle class behind." The story, despite illustrating the growth in visitors to the park, contends that the Disney parks' increases in prices are driving out middle class customers, somehow because of income inequality:
For America's middle-income vacationers, the Mickey Mouse club, long promoted as "made for you and me," seems increasingly made for someone else. But far from easing back, the theme-park giant's prices are expected to climb even more through a surge-pricing system that could value a summer's day of rides and lines at $125.

"If Walt [Disney] were alive today, he would probably be uncomfortable with the prices they're charging right now," said Scott Smith, an assistant professor of hospitality at the University of South Carolina whose first job was as a cast member in Disney's Haunted Mansion. "They've priced middle-class families out."
The piece is a typical case of "some say" journalism. Note the use of "seems" when the story claims the parks are now made for somebody other than the middle class. The chart in the story showing the increased cost of visiting Walt Disney World in 2014 dollars has an important omission: It doesn't account for admission system for the early days of the park where visitors paid a small fee to enter, then had to buy additional tickets for various rides and attractions.
But even without that mistake Drew Harwell is certainly correct on a basic level that people are paying more now for Disney trips than they used to. But where is the data that people are getting left out who weren't getting left out before? The best data he is able to provide is that the average household income of tourists to Orlando has peaked at $93,000, which is $20,000 more than the national average. But has this difference changed over the years? Is there actually a bigger gap than in, say, 1985? The story doesn't say. This average variation seems perfectly normal if you consider the idea that a tourism economy would naturally exclude the poorest families, not the middle class. (This Bureau of Labor Statistics Report from 2003 shows that for entertainment, the poorest Americans do not spend much on fees and admissions, focusing instead on home-based entertainment choices.)
Instead of further analyzing this math, the story points to the new ways the Disney parks are trying to appeal to richer clientele. Fancier hotels! Expensive restaurants! Guided tours! Princess makeovers! These are perhaps things the middle class cannot afford. This isn't proof that the middle class are losing out on having a Disney vacation. The story points out the improvements, upgrades and new attractions (again: Frozen) that are open to all comers.
Instead this piece reeks of class envy. It talks about the fancy new restaurants and premium hotels but does not mention the satellite economy of value dining and lodging offerings that surround the park. It doesn't even note that Disney has its own chain of value-priced hotels in Orlando, and they opened a new one just three years ago.
For that matter, the piece doesn't even actually establish that middle class families aren't enjoying these offerings, either. I am well-ensconced in the "middle class" wage range and can attest that I've enjoyed some of the "fancier" options at the California park (but not the princess makeover—yet). The California park is slightly cheaper, more attuned to the local economy, and more physically accessible than the Orlando parks, but it's by no means an easy buy (the ticket price for one day in California's park is $10 less than Orlando's). I can assure The Washington Post that I, nevertheless, was not surrounded by the idle rich on that busy day in May.
Anyway, people should not be incensed at Disney's prices, but rather its subsidies.
(Hat tip to Charles C. W. Cooke for pointing out the piece)