Don't Say Goodbye to Malls Just Yet
When they find the right niche, they thrive.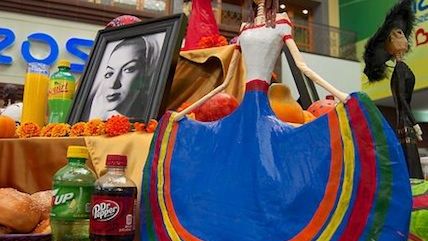 Shopping malls aren't going extinct; they're evolving. So argues Joel Kotkin in an article that acknowledges the dead malls littering the landscape but also points out shopping centers that have managed to adapt and thrive. In the past, Kotkin writes, malls "tended to reflect the mass sameness of mid-century America; those in the future focus on distinct niches—ethnic, income, even geographical—that are not only viable but highly profitable."
For example:
La Gran Plaza

Across the country, savvy investors and developers have been buying older malls, which tended to serve either Anglo or African-American customers, and shifting them instead to focus on fast-growing ethnic markets. Such malls can now be found in traditional Latino areas such as Southern California and Texas, but they also exist in Atlanta, Las Vegas, Oklahoma City, and Charlotte, places that have recently become major hubs for immigrants.

"We had a terrific recession," notes Los Angeles-based mall maven Jose Legaspi, who has developed 12 such malls around the country. "You do well if you target specific niches that are growing. You can't make it with a plain vanilla mall. We are creating in these places a Hispanic downtown."

Fort Worth's 1.2 million-square-foot La Gran Plaza, which Legaspi manages, epitomizes the advantages of such marketing. When investor Andrew Segal bought the mall in 2005, it was a failing facility that primarily serviced a working-class Anglo population. Barely 15 percent of the mall's tenants were both open and paying rent.

Segal quickly recognized that the area around the mall—like much of urban Texas—was becoming more diverse, in this case largely Latino.

Segal and Legaspi redid the once prototypical plain vanilla mall to look more like a Northern Mexican town plaza, a design pattern developed by Los Angeles architect David Hidalgo. Latino customers are drawn to amenities like large and comfortable family bathrooms, an anchor supermarket, mariachi music shows, and even Catholic masses. There is also a "swap meet" that accommodates small vendors, something that Legaspi sees as essential to creating "a carnival of retail experiences." By 2008, when the face-lift was complete, the mall achieved 90 percent occupancy. Today La Gran Plaza is effectively "full," says Segal, who is considering a further expansion of the mall.
Kotkin concedes that many old malls are doomed, and he says those properties should be converted to other uses. But that doesn't mean the market has dried up entirely. Indeed, in 2014 "vacancy rates in malls flattened for the first time since the recession." There may be some life in those old beasts yet.