Canada's Supreme Court Outrages Bureaucrat by Letting Patients Have Their Cannabis and Eat It Too
Justices unanimously reject a rule restricting medical options to dried marijuana.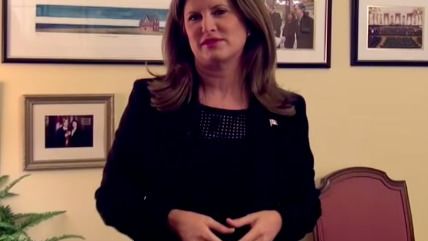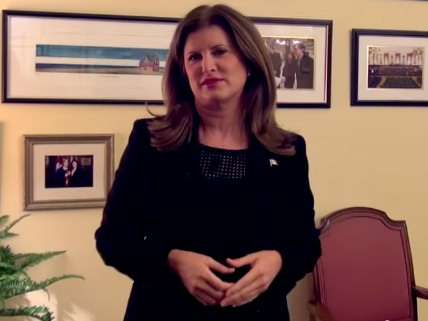 Last year legislators in Minnesota and New York approved medical marijuana laws that will let patients eat cannabis but not smoke it. Across the border in Canada, meanwhile, the government has decreed that patients may smoke cannabis but not eat it. Sounds pretty arbitary, doesn't it? The Supreme Court of Canada agrees. Yesterday it unanimously overturned federal regulations that say dried buds are the only form of cannabis patients can legally use.
"We conclude that the prohibition of non-dried forms of medical marihuana limits liberty and security of the person in a manner that is arbitrary and hence is not in accord with the principles of fundamental justice," the court's decision says. "It limits the liberty of medical users by foreclosing reasonable medical choices through the threat of criminal prosecution….By forcing a person to choose between a legal but inadequate treatment and an illegal but more effective one, the law also infringes security of the person."
The case involved Owen Smith, a baker for the Victoria Cannabis Buyers Club who was arrested in 2009 after police caught him with marijuana cookies, extracts, massage oils, and lip balms intended for patients. "I'm proud and really happy today for all those people who are going to benefit from this ruling," Smith said at a press conference. As the Canadian Press reports, those people include patients with severe epilepsy who can benefit from low-THC, high-CBD cannabis extracts that will no longer be treated as contraband:
The outpouring of gratitude since the ruling was handed down has been overwhelming, said Smith. He received a phone call from a mother who used cannabis-infused oil to treat her daughter's epilepsy.

"She was just overjoyed and in tears about the decision," he said. "It's been emotional, that's for sure."…

Cheryl Rose, whose daughter Hayley takes cannabis for a severe form of epilepsy, said the 22-year-old's seizures have dropped dramatically.

Under the previous law, Hayley had to take 15 capsules of dried cannabis daily. Now, she will only have to take one concentrated capsule made with oil.

"Without having extracts available for her, I don't think we'd be able to keep it up. It's way too much for a person to consume," she said. "She's finally going to fully have her life back."

Alex Repetski, of Thornhill, Ont., could have been charged with possession and trafficking for converting dried bud into oil for his three-year-old daughter, Gwenevere, whose debilitating epilepsy has left her developmentally delayed.

Since starting on the low-THC marijuana, Gwenevere has seen an incredible recovery, Repetski said. He no longer fears prosecution.
Health Minister Rona Ambrose sounds decidedly less pleased. "Frankly, I'm outraged by the Supreme Court," she said. "Let's remember, there's only one authority in Canada that has the authority and the expertise to make a drug into a medicine, and that's Health Canada."
[Thanks to Franklin Carter for the tip.]