Watchdog Supports Whistleblower Allegations That VA Mistreats Suicidal Vets
Another federal agency that does more harm than good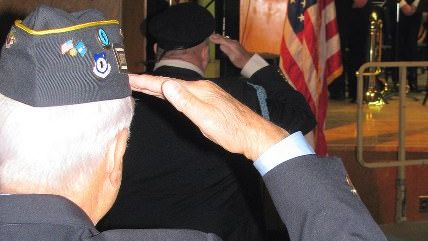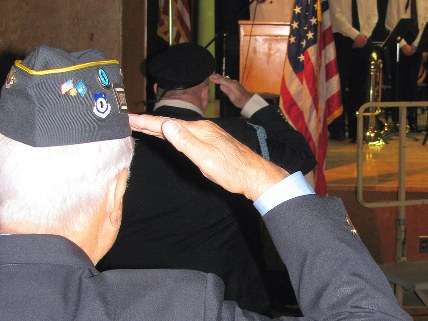 Last month, I wrote about Brandon Coleman, a Veterans Administration whistleblower who claimed he was targeted for retaliation after voicing his concerns that the massive federal agency has been mishandling the treatment of suicidal veterans. His allegations echoed those made by Dr. Katherine Lynn Mitchell to the House Committe on Veterans Affairs last summer (she voiced her support of Coleman in an email to me). Now the U.S. Government Accountability Office seems to agree—the official watchdog just published a report charging that the VA is fumbling the recording of suicides among veterans, underestimating the prevalence of major depressive disorder among its patients, and failing to properly track the treatment of those under care.
in a report published yesterday, the GAO reviewed the Behavioral Health Autopsy Program, which is intended to "improve VA's suicide prevention efforts by identifying information that VA can use to develop policy to help prevent future suicides." What it found was incomplete or inaccurate information in over half of records. Data that was entered was inconsistent because VA medical centers interpreted their guidance differently—which matched the shoddy review of the records that were compiled.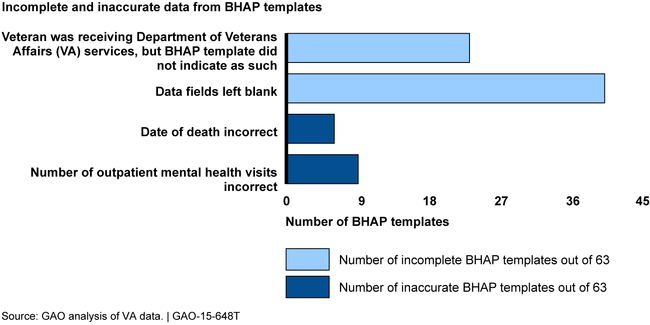 Record-keeping is also terrible for depressed patients undergoing treatment who may be at risk of suicide. Imprecise coding by caregivers means they're not all being entered in the system the same way, so that their diagnoses and treatment can't be properly tracked.
Not that the treatment veterans receive for treatment is great shakes. The VA apparently hands many vets suffering from depression antidepressants without keeping a proper eye on the patients' conditions.
although the CPG recommends that veterans' depressive symptoms be assessed at 4-6 weeks after initiation of antidepressant treatment using a standardized assessment tool, 26 of the 30 veterans were not assessed in this manner within this time frame. Additionally, 10 veterans did not receive follow up within the time frame recommended in the CPG. GAO found that VA (1) does not have a system-wide process in place to identify and fully assess the extent to which veterans with MDD who have been prescribed antidepressants are receiving care as recommended in the CPG and (2) does not know whether appropriate actions are being taken by VA medical centers (VAMC) to mitigate potentially significant risks to veterans.
This is especially concerning if you know that antidepressants can actually increase the risk of suicide in some patients. That's more of a concern among younger people, but it's still something that should be monitored.
So the VA has been targeting whistleblowers because they raised concerns about the poor treatment of suicidal veterans that have now been supported by the government itself.
Update: Rep. Seth Moulton (D-Mass.), a Marine Corps veteran, recently detailed his lousy experience with VA health care, ranging from shitty recordkeeping, to poor service, to improper medication.