Hot Girls Wanted Tries and Fails to Turn Its Porn-Star Subjects Into Victims
Far from being the anti-porn props filmmakers want them to be, the stars of Hot Girls Wanted exhibit a complex, nuanced relationship with their work.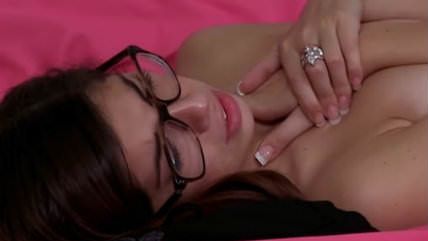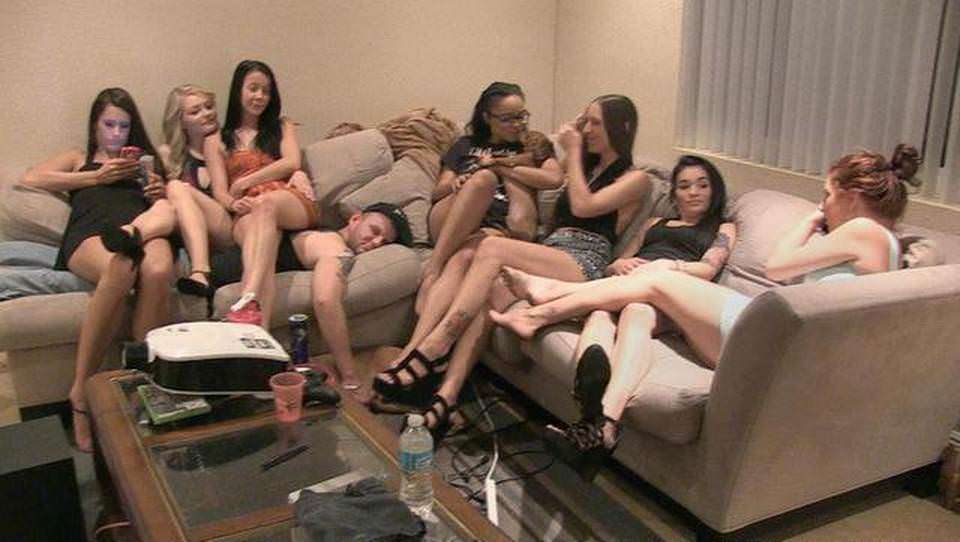 At the beginning of much-hyped new documentary Hot Girls Wanted, Tressa has just graduated high school a few months prior. Anxious to get away from her provincial hometown but not sure college is worth the time or money, she answers an ad on Craiglist and enters the world of "pro-am" porn (low-budget, professionally produced clips featuring new or purportedly non-pro performers). Soon she's living in a house in Miami, Florida, with a handful of other novice porn performers and their 23-year-old manager, Riley. And she kind of digs it. Despite some downsides, it affords her money, travel opportunities, and a means to "freedom," Tressa says.
But by the end of the film Tressa, now 19, has quit porn at the urging of her mother and her boyfriend, Kendall. The film treats this as an unambiguously good outcome. Yet the scenes where mom and Kendall talk Tressa into quitting made me more uncomfortable than the icky age-play shoot between another teen performer and a middle-aged man playing a family friend. Tressa repeatedly expresses reasons why she wants to continue in porn, and a relatively healthy attitude toward the stigma attached. But her mom and boyfriend are both uncomfortable with and ashamed by Tressa's porn work. In convincing her to quit, they stress how Tressa's work makes them feel and what she is doing to them by continuing. Tressa reluctantly agrees to quit.
On the phone with Riley after breaking the news, Tressa tells him, "I miss…doing my own thing and having my freedom." Some time later, however, Tressa—boyfriend by her side—tells us that she now recognizes her dabbling in porn as pure "selfishness." It was, for me, the saddest moment in the film.
Though it premiered at Sundance in January, Hot Girls Wanted has been receiving renewed attention this week following its May 29 release on Netflix. Producer Rashida Jones (best known for roles on The Office and Parks & Rec) and directors Jill Bauer and Ronna Gradus (whose previous work together focused on how the Internet influences young women's sexuality) have also been on a publicity tour for the documentary, which follows several young women through their early forays into pro-am porn.
Hot Girls Wanted has been widely heralded as "eye opening," "thought provoking," and "the film that will make you think about the actual human beings you're jerking off to." But it's also been panned—particularly by sex workers—as a piece of simplistic, hyperbolic, and fraudulent propaganda, guilty of portraying its subjects as victimized naifs devoid of agency.
Shot in a reality TV style and depicting a world with which few are familiar, Hot Girls Wanted had the potential to provide interesting insight into the economics of online porn, the diverse reasons why people get involved, how porn performers navigate romantic relationships or disapproving family members, the solidarity that develops between sex workers, and the bizarre and mysterious multitudes of human sexuality—all themes that do unfold in Hot Girls Wanted. The filmmakers' moralizing, anti-porn perspective prevents them from fleshing any of these ideas out intentionally. Yet the women depicted actually manage to overcome filmmakers' bias with their candid, guileless assessments of the porn industry and their role within.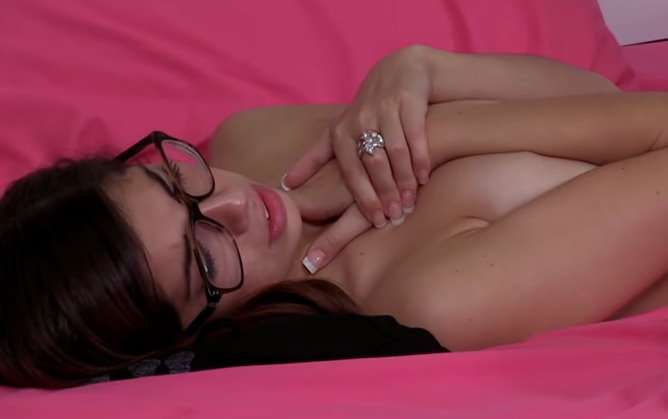 To summarize the film's action sans the puritanical, pitying tone the film takes: Hot Girls Wanted is centered on five young adults, ranging in age from 18 to 25, who live in a group house with their manager Riley. Each chose to seek employment in the adult film industry and found Riley's endeavor, Hussie Models, through Craigslist. Each willingly moved into the group house, where they pay rent and a 10 percent cut of any work Riley helps them book. None appears to have been coerced into it, nor to have any sort of drug problem or crushing financial debt. The motivations they profess are more run-of-the-mill: a desire to get away from a small-town with few opportunities, a sense that doing porn may be sexy or exciting, a sence that it beats working a regular job at least.
"Do I want to be in my parents' shoes when I'm their age?" Rachel, an 18-year-old from Illinois, says in explaining what drew her to porn work. "No. I don't want to go to college, meet someone when I'm in college, marry them, stay in my home town, have a bunch of kids and then die there."
Depending on how long they've been at it, these women's attitudes toward their work range from excitement to nonchalance at the film's beginning. Some of the experiences they wind up having are good, some not so good. Throughout, the women repeatedly make reference to the fact that porn is work and that what they are doing on camera (or on Twitter) is a performance.
After a scene with an older man, Rachel tells the camera "I was not into that last part at all. This is so just work right now." Lacey, a 19-year-old blond with a nose ring, talks about hiding her piercings, adopting a bubbly "persona," and having fun playing this role she's dreamed up.
Jade, a 25-year-old who started her career (like Belle Knox) with a forced blowjob video, explains that she doesn't mind rough sex shoots because it's just acting out a fantasy. "I don't look at stuff like that really black-and-white, good-and-bad," Jade tells us. And while sometimes the shoots can be physically taxing, "I can be comfortable on my own time," she says.
(At one point, Jade tells us about a school sex-ed lesson where the teacher had each kid put glue on a piece of paper, stick their paper to someone else's, and then pull the papers apart. The point, Jade explains, was that like those papers, people lose pieces of themselves behind each time they have sex. The film treats this like poignant commentary on the toll of porn, rather than a screwed up thing to be teaching kids in sex ed.)
At the film's end, two of the women are still working in porn, Jade is contentedly working as a webcam girl, and Tressa and Rachel have both quit for the time being, with seemingly no major damage to their lives. What, exactly, are we supposed to find so tragic here?
Hot Girls Wanted may be predicated on three ideas: 1) these young women are being exploited, 2) it's not just individual actors to blame but the porn industry and our "porn culture" in general, and 3) we are really all victims, because of the harmful psycho-social effects of porn. Yet despite the dubious and sensational statistics presented, the dramatically somber music, and the lingering shots of forlorn faces, the film's thesis was utterly undermined by the actual action and people it depicted. Despite filmmakers' best efforts to gloss over the women's complexity and agency, these things still shone through, showcasing the complex, nuanced relationship they have with the work—which, of course, echoes the complex, nuanced relationship Americans have with pornography.
"Porn, like every other human-social entity, is both an artifact and a component of wider society," wrote Dr. Chauntelle Tibbals at Uproxx. "As such, what does the reflection of humanity we see in the cultural mirror of porn say about us? That query is generally too uncomfortable to engage, so instead we gobble up narratives like Hot Girls Wanted–ones that give porn all the power and paint us as passive victims."