A.M. Links: Obama Signs USA Freedom Act, FIFA Scandal Widens, Marijuana Church Gets Tax-Exempt Status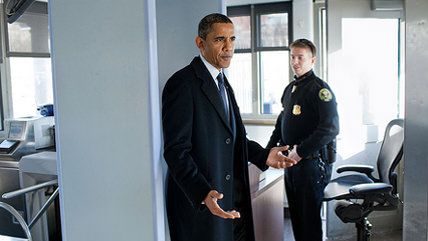 Credit: White House / Flickr.com

President Barack Obama has signed the USA Freedom Act into law.
As the FIFA corruption scandal widens, Interpol has issued wanted person alerts for two former senior officials of the soccer organization.
Condemned Texas inmate Lester Bower Jr. is scheduled to die today by lethal injection after spending 30 years on death row. At 67, he will be the oldest inmate put to death in Texas history.
"Greece threatened to miss a loan repayment to the IMF this week, opening the way for possible default, just hours before creditors were expected to present an ultimatum offering Athens funds in return for economic reform."
Louisiana Gov. Bobby Jindal will officially launch his 2016 White House bid on June 24.
Follow us on Facebook and Twitter, and don't forget to sign up for Reason's daily updates for more content.