PATRIOT Act Provisions Expire, American Student Stops ISIS Suicide Bomber from Entering Mosque in Saudi Arabia, May Deadliest Month in Baltimore in 40 Years: A.M. Links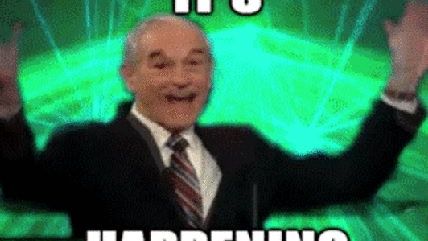 imgur

The Senate allowed a number of provisions of the PATRIOT Act to expire at midnight last night, thanks in large part to the efforts of Sen. Rand Paul (R-Ky.)

A Wichita State University student visiting Saudi Arabia is credited with preventing an ISIS suicide bomber from entering a mosque there, but the student, Abduljalil Alarbash, as well as his brother and cousin, were killed when the bomber set himself off.
A heat wave in India has killed 2,000 people so far, and is expected to last four or five more days.
May was the deadliest month in Baltimore in more than 40 years.
A new Google Chrome extension replaces the names of Jeb Bush and Marco Rubio with "Florida Man" in headlines, and replaces references to "Florida Man" with Bush or Rubio. Jeb Bush approves.
Secretary of State John Kerry is in the hospital in Geneva after crashing his bicycle while in France.
Vice President Joe Biden's son Beau Biden died of brain cancer this weekend, aged 46.
Follow Reason on Twitter, and like us on Facebook. You can also get the top stories mailed to you—sign up here.