The Long War on Guns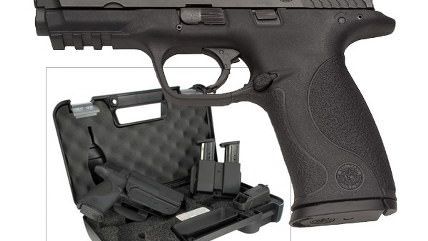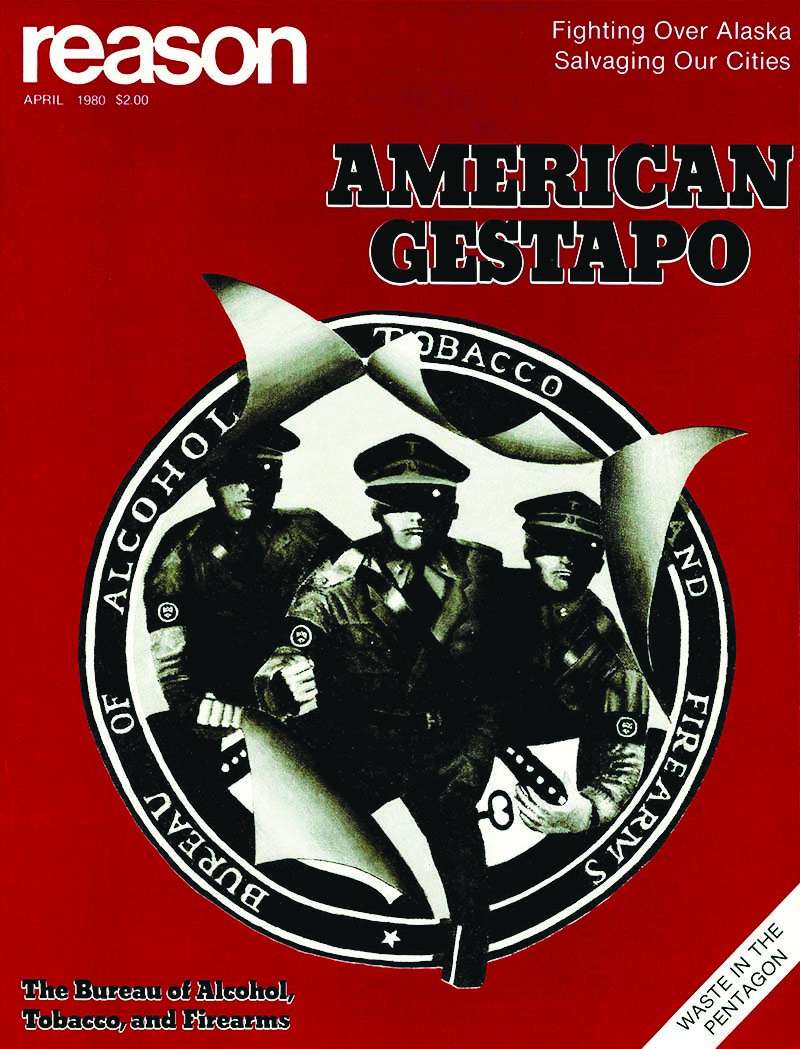 "In a paramilitary-style operation, government agents invaded the neighborhood of Mr. and Mrs. Elmer Tungren," the vignette reads. "A four-block area was sealed off, the neighborhood evacuated, and the Tungren home surrounded. Some of the agents ransacked their home, while others stood over the Tungrens with automatic rifles."
As John D. Lewis Jr. wrote in "American Gestapo," the cover story of reason's April 1980 issue, the couple was wrongly thought to have violated Bureau of Alcohol, Tobacco and Firearms (ATF) regulations at a time—1978—when the agency was trying to transition from targeting bootleggers to enforcing gun control laws. The ATF's toolbox included entrapment, unsavory informants, and vague regulations, all tactics familiar among the numerous armed agencies operating in the United States today.
In 1993, an ATF siege of the Branch Davidian complex in Waco, Texas, ended with a fire that killed all 76 people inside, a low point for the bureau that nevertheless didn't lead to any significant reconsideration of its powers. Lewis wrote of ATF agents in the 1970s setting up stings involving fake "prohibited persons" and "straw runners." More recently, in this decade, the ATF found itself again embroiled in controversy over a botched operation, known as "Fast and Furious," in which it lost track of weapons as they made their way into the hands of Mexican drug lords.
Today the bureau's underlying role as the arbiter and enforcer of vague but expansive federal gun laws too remains unchanged. Earlier this year, the bureau proposed a ban on the M855 "green tip" bullet, popular ammo for the popular AR-15 rifle, calling it an "armor-piercing" bullet, which it isn't. The ATF received tens of thousands of comments, mostly negative, during the public input portion of the policy making process, ultimately leading the agency to withdraw the proposal.
The ATF started as an Internal Revenue Service spinoff that supplemented its arrests of moonshiners with arrests of firearm handlers. In 1980, Lewis reported that the bureau was more interested in justifying its existence by producing offenses such as paperwork violations than in preventing guns from being used in violent crimes. Today the agency has evolved into offering services and resources to police departments in increasingly common joint local/state/federal law enforcement operations.
This article originally appeared in print under the headline "The Long War on Guns".