NJ Cops Chase Man into Library, Shoot and Kill Him
Two cops taken to hospital for stress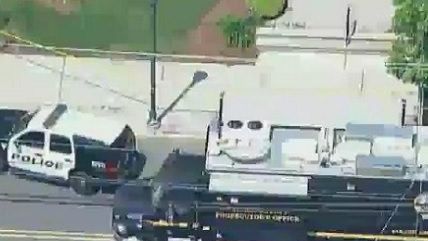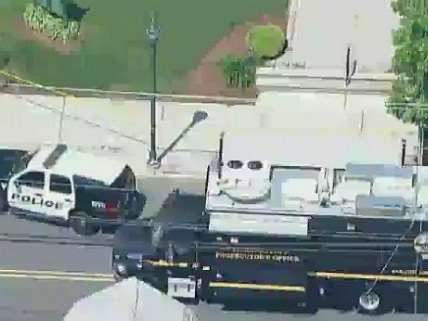 Police in Lyndhurst, New Jersey, reportedly chased 36-year-old Kevin Allen into a local library, and shot and killed him on the second floor. Fox 5 in New York reported he may have been armed with a knife, but police would not confirm or deny that. Via Fox 5:
There was a large police presence outside of the building and police tape surrounded the street in front of the building.

There are unconfirmed reports that Allen was armed with a knife was chased into the library.  Police would not confirm if Allen had a weapon.

He was transported to a hospital after the shooting, where he died.

Lyndhurst Police Chief James O'Connor says that two of the police officers were taken to a hospital to be treated for stress following the shooting.
The library building also houses the police department and other government offices in Lyndhurst. According to the NBC affiliate in New York City, police "backed off" their initial statement that Allen was armed, and that they were instead investigating whether that was true. Authorities won't say why Allen was being pursued, nor whether the shooting would be investigated, but officials from the county prosecutor's office did show up on the scene. Several library patrons, reportedly including a child, witnessed the shooting.