A.M. Links: FIFA President Refuses to Retire, New Clinton Foundation Ties to Sidney Blumenthal Unearthed, Nebraska Abolished the Death Penalty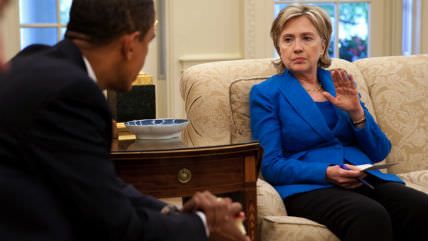 Credit: White House / Flickr.com

In the face of a mounting corruption scandal, FIFA President Sepp Blatter is refusing to retire.
According to a new poll, Hillary Clinton faces her biggest threat in 2016 from Republican candidates Marco Rubio and Rand Paul.
Follow Reason on Twitter, and like us on Facebook. You can also get the top stories mailed to you—sign up here.
Editor's Note: This post originally misadentified Sepp Blatter as one of the 14 FIFA officials indicted by U.S. authorities.