Nebraska's Republican-Dominated Legislature Abolishes Death Penalty
Nebraska becomes first predominately Republican state to abolish capital punishment in more than 40 years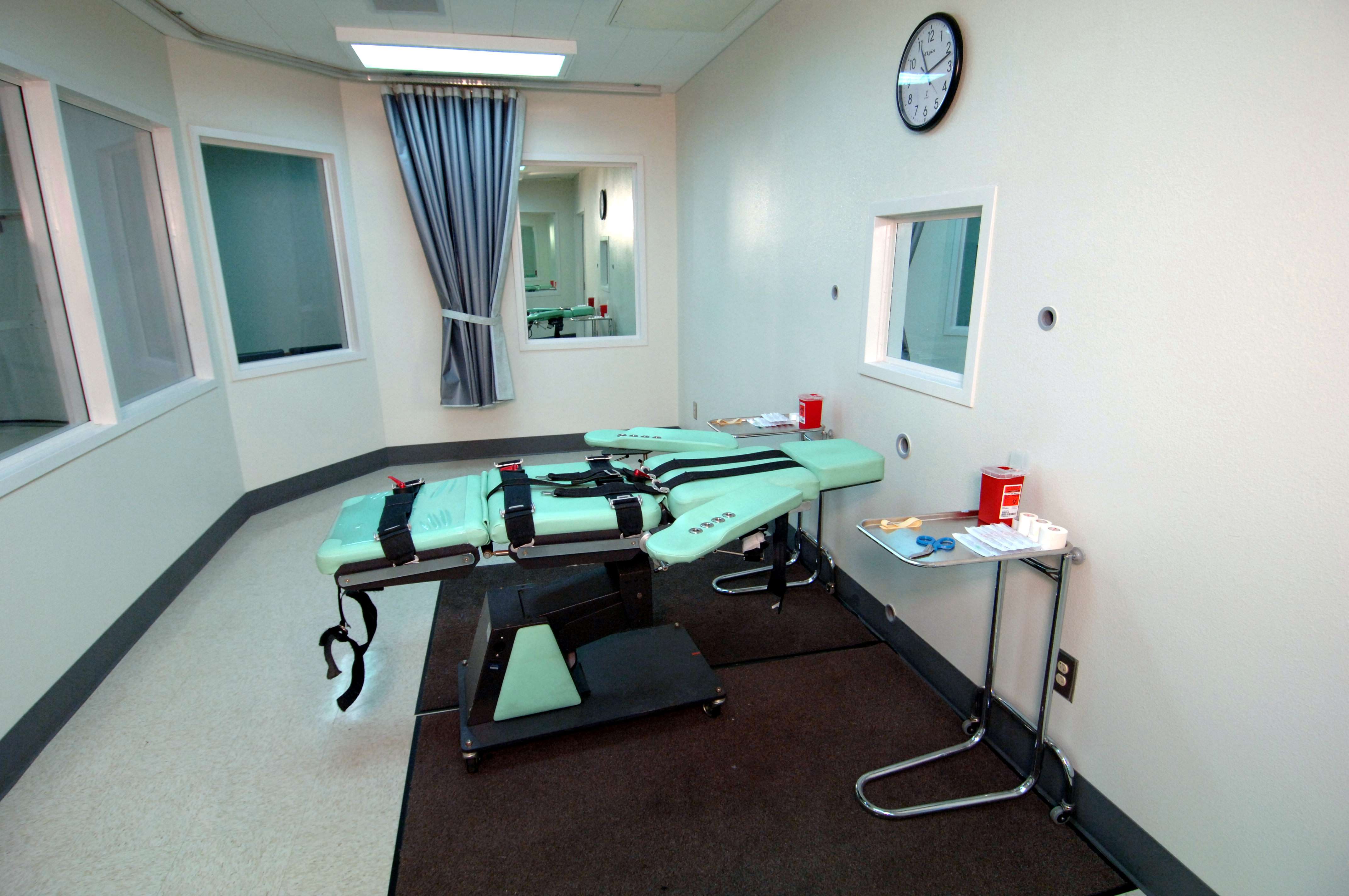 Today, the Nebraska legislature voted 30-19 to override Governor Pete Rickett's veto of legislation repealing capital punishment in the cornhusker state. This makes Nebraska the first Republican dominated state to abolish the death penalty in more than 40 years.
Last week, the legislature overwhelmingly passed the bill with a veto proof majority—32 to 15. However, Governor Ricketts vetoed the bill on Tuesday, stating he did so for public safety reasons. "We need to have strong sentencing. We need to be sure our prosecutors have the tools to be able to put these hardened criminals behind bars," he said. (Nevermind that the repeal won't actually prevent the state from keeping criminals behind bars…)
Prior to issuing his veto, Gov. Ricketts announced that the state recently purchased more than $50,000 worth of sodium thiopental and pancuronium bromide in order to "resolve" the "functionality of the death penalty in Nebraska." Despite only having 11 inmates on death row, the amount of drugs purchased is enough for "thousands of executions."
According to Buzzfeed, the drugs purchased by the state come from a questionable source:
Rickett's office said the drugs were purchased from a distributor in India called HarrisPharma, a source that shouldn't be unfamiliar to Nebraska officials. The state purchased drugs from a broker named Chris Harris, who now runs HarrisPharma, several years ago, but Nebraska was never able to use them after questions over whether the purchase was done legally.
In 2011, the manufacturer claimed the drugs were free samples given to Harris for tests in Africa, but were "wrongfully diverted" to Nebraska's execution chamber.
Controversy has surrounded a number of states that have carried out or have attempted to carry out executions with questionable lethal injection drugs—some of which have been botched—in recent months. The U.S. Supreme Court is currently reviewing whether Oklahoma's lethal injection protocol—specifically, the use of the drug midazolam—violates the Constitution's protection against cruel and unusual punishment.
The man behind Nebraska's death penalty abolition bill is state senator Ernie Chambers, who says he has tried to abolish the death penalty in the state 37 times. What made this year different, however, is the amount of support he was able to garner from conservative legislators. "Conservatives have vowed that whenever they find a government program that isn't working, they will scrap it. And if there is a government program that doesn't achieve its goals, it's the death penalty," he said.
With today's vote, Nebraska became the 19th state to abolish the death penalty, along with the District of Columbia. According to the Death Penalty Information Center, Nebraska has executed only three inmates the past 50 years, the most recent of which occurred in 1997. All three inmates were executed by electrocution.
For more, here's ReasonTV's "3 Reasons to Get Rid of the Death Penalty"