Grindr and Tinder Use Is Up: STDs Are Too
Or least they are in Rhode Island, say state health officials.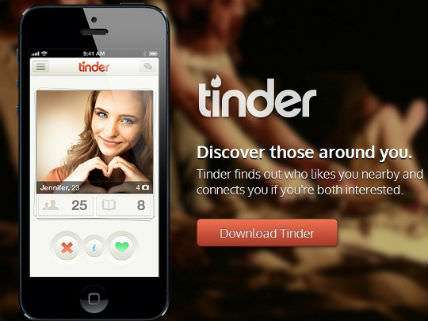 The International Business Times is reporting the spread of sexually transmitted diseases is on the rise in the Ocean State. Rhode Island state health officials attribute the increase, in part, to the popularity of new social media apps like Grindr and Tinder. The use of such hook up apps is growing. Grindr claims to have 1.6 million daily users while Tinder has 24 million monthly users. As the IBT reports:
New cases of syphilis, gonorrhea and HIV are on the rise in Rhode Island, a trend that the state health department attributed in part to social media as people increasingly turn to their phones to arrange "casual and often anonymous sexual encounters." Better testing has also contributed to the rising number of infections, the department said….

From 2013 to 2014, syphilis cases rose by 79 percent, gonorrhea by 30 percent and HIV cases by nearly 33 percent, the department said. New cases of these increased faster among men who have sex with men and had a greater impact on African-Americans and Hispanics as well as on youth….

"Thanks to Grindr or Tinder, you can acquire chlamydia in five minutes," Peter Greenhouse, of the British Association for Sexual Health and HIV, told the Daily Mail in January.
The latest figures on STD rates from the Centers for Disease Control and Prevention note that national rates of gonorrhea declined over the past 20 years and have been essentially flat for the past 5 years. The number of syphilis cases have been essentially flat for for the past five years for men who have sex only with women and women; whereas the numbers have been trending upward for men who have sex with men. New HIV infections have been averaging about 50,000 annually for the last several years. Finally, Peter Greenhouse may have a point since the rate of chlamydia infections has more than doubled over the past 20 years.
Use social media to hook up responsibly folks. See also Reason TV's "We Got on Grindr at CPAC" below: