TSA Isn't Properly Maintaining Those Pornscanners
Wait. Maybe that's a good thing.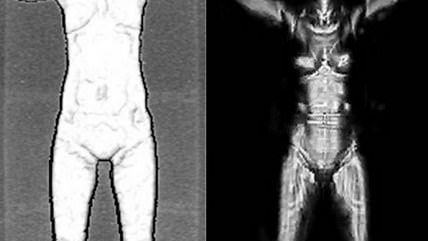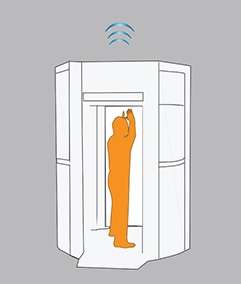 I'll admit to mixed feelings as I read an inspector general's report from the Department of Homeland Security that points out the Transportation Security Administration's failure to develop a plan for maintaining all of its expensive toys. On the one hand, the agency is spending vast quantities of taxpayer dollars on pornscanners, luggage sniffers, and other assorted poking-and-prodding devices meant to make us feel us oh-so-safe in the hands of our protectors, but more likely to simulate the experience of cattle being checked for foot-and-mouth disease. Shouldn't it maintain the damned things? On the other hand… Modern air travel. Really, let the damned things rot.
You decide for yourself.
Anyway, the report notes that, last year, the TSA spent about $251 million to keep its advanced imaging technology imaging, its explosive detectors detecting, its bottled liquid scanners scanning, and so on. Actually, TSA has four maintenance contracts valued at a total of about $1.2 billion. That's a lot of fiddling and banging on the sides with a hammer. So everything is spiffy, right?
Maybe. Or maybe not. The TSA doesn't know.
TSA is not properly managing the maintenance of its airport screening equipment. The component has not issued adequate policies and procedures to airports for carrying out maintenance-related responsibilities. TSA also does not adequately oversee screening equipment maintenance. Therefore, TSA cannot be assured that routine preventive maintenance is performed or that equipment is repaired and ready for operational use.
Wait… The TSA spent a quarter of a billion dollars on maintenance contracts last year and isn't really sure whether it got anything for its money? Apparently so. The report notes that "TSA relies on self-reported data provided by the maintenance contractors and does not validate the data to confirm that required preventive maintenance actions have been completed."
It wouldn't even matter if the contractors reported that they wiped a couple of machines with a dirty rag and then went for beers. That's because "TSA's maintenance contracts do not include performance measurements for preventive maintenance or penalties that TSA can enforce if contractors do not perform preventive maintenance as required."
My old auto mechanic would love that arrangement. He's available, too, since I'm sure as hell not paying him anymore.
Hey, be happy you even saw this report! The TSA has a history of sitting on negative reviews. It also buys expensive equipment and then forgets about it, so that maintenance never becomes an issue. And nobody know if its procedures even work.