Rolling Stone Sued Over Rape Story, Verizon to Buy AOL, Dems Attack Trade Deal: P.M. Links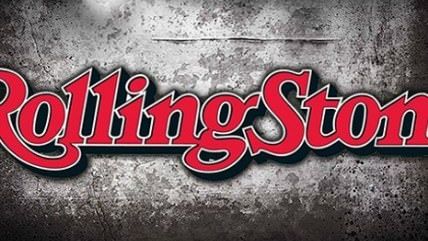 Rolling Stone

An associate dean at University of Virginia has filed suit against Rolling Stone magazine over its now-thoroughly-discredited campus gang rape story. She alleges that the story represented her as callous and indifferent to the "incident."

The White House said today it supports the USA Freedom Act, which would add restrictions to the National Security Agency's bulk data collection processes and end mass gathering of Americans' phone records.
Verizon will be buying AOL for $4.4 billion dollars. Yes, people still use AOL to connect to the internet. The purchase also includes the Huffington Post and some other sites.
Senate Democrats spoke out today against the Trans-Pacific Partnership trade bill until their particular interests are pandered to.
Deputies in Riverside County, California, have been responding very positively to their test run with body cameras. The details are vague, but apparently the cameras have a calming effect on the people they're interacting with.
One of the officers charged in Freddie Gray's death in Baltimore had a nasty feud with his ex-girlfriend's husband and attempted to use the law inappropriately to punish the guy.
The sheriff of Cuyahoga County in Ohio has announced that that their investigation into the death of Tamir Rice, 12, killed by Cleveland Police, is nearly done.
Follow us on Facebook and Twitter, and don't forget to sign up for Reason's daily updates for more content.