The Democratic Primary Debates are a Joke, but Hillary Clinton Should Still Be Worried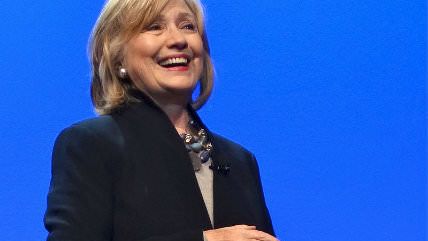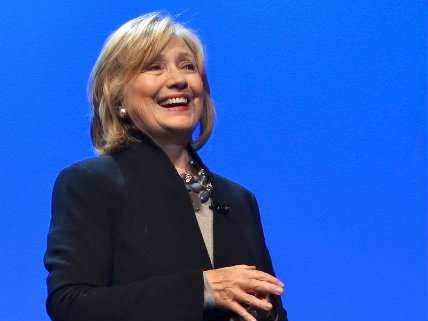 The Democratic National Committee announced today that it would host six officially sanctioned interview forums with Hillary Clinton. Several other Democratic politicians, likely including Sen. Bernie Sanders, will be allowed on stage, and at times will presumably be allowed to contribute to the discussion. These events will be referred to as "debates."
The series of debate-style events will allow the DNC to claim that the Democratic primary is actually competitive. "We've always believed that we would have a competitive primary process, and that debates would be an important part of that process," said DNC Chair Debbie Wasserman Schultz as part of an announcement about the events. But it's hard to seriously describe the Democratic primary field as truly competitive. Barring a truly major mishap or scandal, Hillary Clinton is virtually certain to be the party's nominee. To the extent that the DNC's debates are supposed to inform the party's presidential candidate selection, they will be almost entirely for show.
These psuedo-debates will, of course, give Hillary Clinton some exposure and serve as practice rounds, giving her a chance to sharpen her off-the-cuff speaking skills in advance of next year's presidential face-offs. And yet even with her virtual lock on the nomination, I think the debates do carry some risk for her.
Given that she is essentially a lock for the party's nomination, she has more to lose than anyone she'll share the stage with. She can minimize this risk by being extremely cautious and careful, of course, but that may not be exactly the image she wants to project.
This, however, is all fairly manageable. I do wonder, however, if there's a bigger risk—which is that the exposure will do her more harm than good. Clinton is an undeniably strong candidate in many ways, but she's quite a bit less strong now than she was a month ago, before she officially announced her candidacy. Her unfavorable rating has dropped by six points since March, according to an NBC/Wall Street Journal poll this week, and the percentage of people who say she is "honest and straightforward" has dropped by 13 points.
The launch of Clinton's campaign, in other words, hasn't given her a boost. Instead, it has come with a drop in favorability, a decent proxy for support, and provided Republicans with an opportunity to step up attacks on Clinton's trustworthiness.
Tellingly, her campaign's strategy in the face of all this has been to stay quiet, and minimize her immediate exposure. As CNN reports, "She has intentionally downsized the early stage of her campaign, holding only a handful of appearances. The only stop on her public campaign schedule this week is in Nevada on Tuesday, leaving her Republican critics to fill the vacuum of silence."
What this suggests that Hillary Clinton's own campaign believes that her presidential ambitions are presently best served by avoiding heavy contact with the media and the public. Part of this is that she already has high name recognition and thus does not need to introduce herself to the public in the same way that a lesser known candidate would.
But part of it is that Hillary Clinton is better liked when she is seen as out of the political fray. Her poll numbers dropped as she entered the race this year, and, similarly, her appeal declined last year at the same time that she made headlines with the release of her book, Hard Choices, and the flurry of media appearances to promote it, which were widely understood as a testing ground for her eventual presidential campaign. The DNC's debates will put her back in the public eye, in an unequivocally politicized format. The risk, then, is that the debates will provide yet another opportunity for some in the public to discover that they like her less than they previously thought.