Ding Dong, the Baltimore Curfew is Dead
Mayor Stephanie Rawlings-Blake rescinds her order.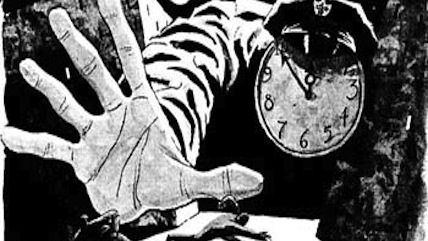 About damn time: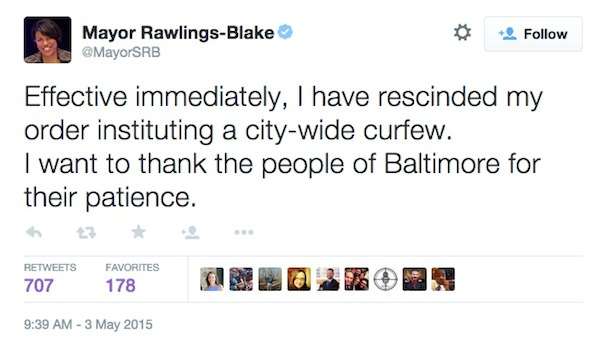 Don't be surprised if this is directly related to the civil disobedience last night—and to the very much related impression that the police were enforcing the curfew more strictly in black neighborhoods than in white ones. Bad optics, as they say.
At any rate: If you live in Baltimore, you can celebrate with a cold one in a bar at 10:01 tonight. Tomorrow, just for fun, some enterprising economist should start to tally and compare the economic impact of the curfew and the economic impact of the original riot.