Baltimore Police Union Open Letter to State's Attorney: 'Not one of the officers involved are responsible for the death of Mr. Gray'
Union wants independent prosecutor, cites relationships with lawyers associated with the defense, as well as husband's seat on the city council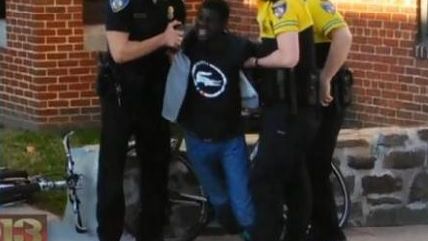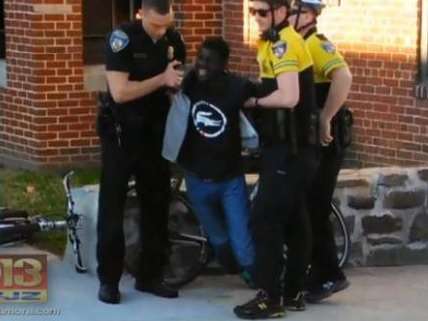 The president of the Fraternal Order of Police (FOP) in Baltimore wrote an open letter to the state's attorney, Marilyn Mosby, asking her to appoint a special prosecutor to determine whether the six cops involved in Freddie Gray's homicide should face charges. The FOP insists all the officers involved in Gray's death in custody discharged their duties to protect the public that day. "Not one of the officers involved in this tragic situation left home in the morning with the anticipation that someone with whom they interacted would not go home that night," wrote Gene Ryan, the FOP president. "Not one of the officers involved are responsible for the death of Mr. Gray."
Ryan brought up Mosby's husband, who represents the neighborhood where Gray was apprehended by police, saying his political future, "for better or worse," would be tied to her investigation of the officers involved in Gray's death. Probably not the conflict of interest Councilman Mosby expected when his wife won the election last year. Unmentioned by the union were Mosby's other family relations—a mother, father, and grandfather who were cops. Maybe it's useful in cases where the state's attorney would settle for taxpayer money to the victims and the brutalizers return to the streets, as has seemed to be the standard process. The union also cited Mosby's relationship with Gray family William Murphy, a prominent trial lawyer who narrated the video "10 Rules for Dealing With Police," as well as the lead prosecutor's "connections with members of the local media."
But in principle, Ryan's correct. An independent prosecutor should investigate all questionable police incidents, not just this one. Ryan refers to "litigation" related to this incident in which some reporters might have to testify. So appointing an independent prosecutor, should she, for example, produce even heftier charges, could lead to litigation too. But the important question is: where do police get the privileges masquerading as rights that offer all these avenues for litigation and appeal? Everyone deserves due process, even the cops in the middle of this. But what part of the Constitution ties a cop's privilege to carry a gun and enforce the law to the due process afforded him and the rest of us? The union has every right to write an open letter to the state's attorney. But cops shouldn't have an inherent right to their job.
Plenty of reasons why, maybe, cops shouldn't have unions.
Flashback: Before some Baltimore protests turned violent, the police union compared them to a "lynch mob."
Full letter, below the jump.
Dear Ms. Mosby,

Please allow this Open Letter to serve as my request, on behalf of the officers I represent as President of the Fraternal Order of Police for the Baltimore Police Department, that you appoint a Special Independent Prosecutor.

Each of the officers involved is sincerely saddened by Mr. Gray's passing. They are all committed police officers who have dedicated their careers to the Baltimore City Police Department. And that has been lost in all of the publicity. All death is tragic. And death associated with interaction with police is both shocking and frightening to the public. Not one of the officers involved in this tragic situation left home in the morning with the anticipation that someone with whom they interacted would not go home that night. Not one of the officers involved are responsible for the death of Mr. Gray. To the contrary, at all times, each of the officers diligently balanced their obligations to protect Mr. Gray and discharge their duties to protect the public.

I have full faith in your professional integrity. While I have the utmost respect for you and your office, I have very deep concerns about the many conflicts of interest presented by your investigation in this case. These conflicts include your personal and professional relationship with Gray family attorney, William Murphy and the lead prosecutor's connections with members of the local media. Based on several nationally televised interviews, these reporters are likely to be witnesses in any potential litigation regarding this incident. Most importantly, it is clear that your husband's political future will be impacted, for better or worse, by the outcome of your investigation. In order to avoid any appearance of impropriety or a violation of the Professional Rules of Professional Responsibility, I ask that you appoint a Special Prosecutor to determine whether or not any charges should be filed.

We recognize that there are many dimensions to this situation: the public sentiments—on all sides; the investigation being conducted by your Office; the internal police investigation; and a necessary review of the tools, equipment, and resources afforded to Baltimore police officers in order to carry out their sworn duty as police officers.

Thank you for your time in reading this letter and I hope that this communication may serve to open up a dialogue in the future.

Gene Ryan

President FOP #3