Senate Committee Votes In Favor of EPA Secret Science Reform Act
Environmental activists favor secret science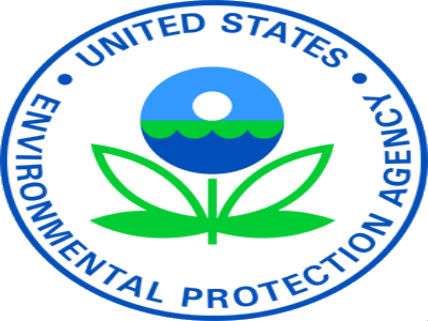 Earlier this year, the House of Representatives passed the EPA Secret Science Reform Act. The Act would limit the agency to using scientific studies whose data are publicly available in devising its regulations. This would enable other researchers to independently evaluate the data and its interpretation. In March, ScienceInsider reported:
"Many Americans are unaware that some of the EPA's most expensive and burdensome regulations, such as its proposed ozone rules, are based on data that not even the EPA has seen," said Representative Lamar Smith (R–TX), the head of the House science committee, in a statement today. The secret science bill, he stated, "ensures that the decisions that affect every American are based on independently-verified, unbiased scientific research, instead of on secret data that is hidden behind closed doors."
Yesterday, the Senate Environment and Public Works Committee voted to move the bill forward. As The Hill reported:
"EPA has a long history of relying on science that was not created by the agency itself. This often means that the science is not available to the public, and therefore cannot be reproduced and verified," Sen. John Barrasso (R-Wyo.), the bill's sponsor, said at a committee hearing.

"What this bill is trying to accomplish is to make sure that we strengthen the scientific information the EPA uses to make regulations, guidance and assessments," he continued.
Congressional Democrats and environmental activists strenuously oppose the bill arguing that it would deny the EPA access to the latest and best science when it comes to devising regulations to protect the health and safety of Americans. For example, Dr. Andrew A. Rosenberg, director of the Center for Science and Democracy at the Union of Concerned Scientists issued this statement:
"It's regrettable that the Senate Environment and Public Works Committee would support such a counterproductive bill. The Secret Science Reform Act of 2015 would make it nearly impossible for the EPA to develop policies, guidance or regulations informed by the best available science. The bill bans the EPA from issuing any regulations or scientific assessments if it has not publicly disclosed the data that it used to craft the rule or assessment. The legislation also limits the EPA to only using scientific studies with 'reproducible' results.  The legislation may sound reasonable, but it's actually a cynical attack on the EPA's ability to do its job.

"This bill would make it impossible for the EPA to use many health studies, since they often contain private patient information that can't and shouldn't be revealed. Studies based on confidential business information would also be off-limits.  Studies of human exposures to toxics over time and from a variety of locations likely cannot be reproduced.  Neither can meta-analyses, looking at the results of hundreds of scientific studies to assess their conclusions. Such studies provide critical scientific evidence in many fields of research. This legislation wasn't designed to promote good science—it was crafted to prevent public health and environmental laws from being enforced.
I do not doubt the cynical motives of some supporters of this bill, but I also do not doubt the equally cynical motives of its opponents. Rosenberg is right that some good studies that use confidential information might be excluded. The solution, however, is to spend more time devising study protocols that do not rely on confidential information. One should keep in mind just how shockingly bad a lot of epidemiology studies are and how lax peer review is. Which then brings up the question: Is regulatory science an oxymoron?
Of course, President Obama has threatened to veto the bill should both houses of Congress pass it.