Project Launched to Check Global Temperature Records
The Global Warming Policy Foundation calls for evidence for the validity of temperature records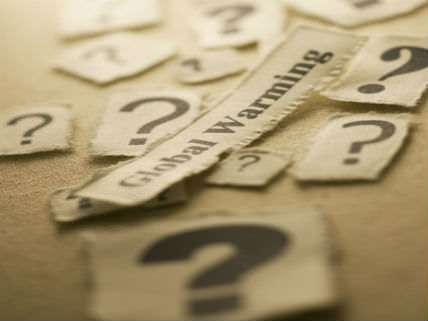 The U.K.-based Global Warming Policy Foundation has announced the International Temperature Data Review Project project in which a panel of distinguished researchers will try to evaluate the appropriateness of the adjustments made to thermometer-based global temperature records. The panelists are Terence Kealey, former vice-chancellor of the University of Buckingham, Los Alamos National Laboratory physicist Petr Chylek, University of Alabama at Huntsville applied meteorologist Richard McNider, former University of New Brunswick statistician Roman Mureika, University of Colorado climatologist Roger Pielke, Sr. and University of York in Ontario physicist William van Wijngaarden.
The GWPF describes the aim of the project:
Climatologists have long been aware of the poor state of global surface temperature records and considerable effort has been put into adjusting the raw data to correct known errors and biases.

These adjustments are not insignificant. For example it has been noted that in the temperature series prepared by NOAA for the USA, the adjusted data exhibits a much larger warming trend than the raw data.

It has also been noted that over the years changes to the data have often tended to cool the early part of the record and to warm more recent years, increasing the apparent warming trend.

Although the reasons for the adjustments that are made to the raw data are understood in broad terms, for many of the global temperature series the details are obscure and it has proved difficult for outsiders to determine whether they are valid and applied consistently.

For all these reasons, the global surface temperature records have been the subject of considerable and ongoing controversy.
In a statement announcing the launch of the project, Professor Kealey said:
"Many people have found the extent of adjustments to the data surprising. While we believe that the 20th century warming is real, we are concerned by claims that the actual trend is different from – or less certain than – has been suggested. We hope to perform a valuable public service by getting everything out into the open." …

"We hope that people who are concerned with the integrity of climate science, from all sides of the debate, will help us to get to the bottom of these questions by telling us what they know about the temperature records and the adjustments made to them. The team approaches the subject as open-minded scientists – we intend to let the science do the talking. Our goal is to help the public understand the challenges in assembling climate data sets, the influence of adjustments and modifications to the data, and whether they are justifiable or not."
The panel has issued a call for evidence with a deadline of June 30, 2015.
We should all wish this effort to evaluate the global temperature records well. I will be reporting their results as they appear.
For more background on the issue of temperature data adjustments see my long blogpost "Temperature Record Chicanery: An Overhyped Scandal."