Rand Paul Lauded by R & B Singer John Legend for His Criminal Justice Work
Legend can only "hope" Hillary will be as good.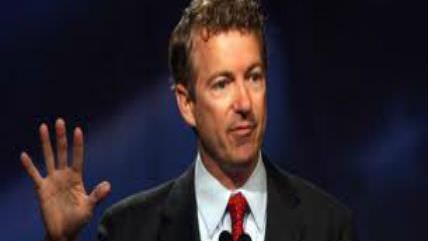 In a story from the May 7 issue of Rolling Stone that I was unable to find online, R&B singer John Legend talks of his attempt to "spotlight the staggering rise in the jailed population," as the story puts it.

Legend, the story says, "hopes that prison reform can be a bipartisan issue. 'Rand Paul has been talking about it, and we hope this is something that Hillary embraces as well.'"
Keep hoping, Mr. Legend!
This is at least the second time this year that Rolling Stone has singled out Paul for praise above Hillary on an issue of presumed concern to their audience, having previously done so on marijuana issues.