The Microaggressions of Chick-Fil-A: Johns Hopkins Students Drop Forks, Grab Pitchforks
Student government resolution opposes allowing the restaurant on campus.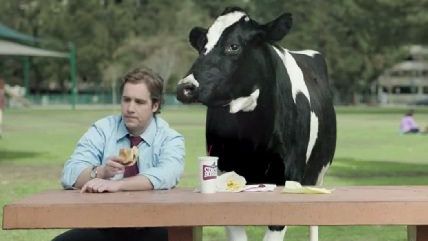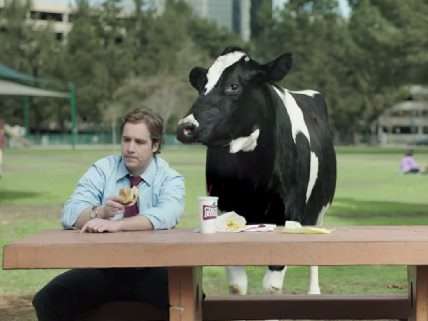 Some Johns Hopkins University students are dead-set against having a Chick-fil-A location on campus, for a familiar reason: the fast-food chain's history of support for traditional marriage amounts to "microaggression."
And yes, the JHU student-government resolution condemning Chick-fil-A actually uses that word:
WHEREAS visiting prospective and current students, staff, faculty, and other visitors who are members of the LGBTQ+ community or are allies would be subjected to the microaggression of supporting current or future Chick-fil-A development plans…

THEREFORE, be it resolved that the SGA does not support the proposal of a Chick-fil-A, in a current or future sense, particularly on any location that is central to student life.
Nevermind that Chick-fil-A ceased most of its anti-gay political and financial activity years ago, when CEO Dan Cathy was first criticized for his views. Nevermind that this resolution carries no actual power.
Must every single facet of life be reduced to politics—even the consumption of fried chicken?
It's true that Cathy's personal views on gay marriage are regrettable, and it's also true that he invited some measure of blowback when he waded into the culture wars (like it or not)—but he corrected that error long ago. Now the students are guilty of the same thing that made them so mad at Chick-fil-A in the first person: mixing business and politics.
Also vexing is the students' contention that Chick-fil-A's presence would be an act of "microaggression" against gay people. Much like the students at Oberlin College who feared for their physical safety when confronted by a different perspective, JHU's student leaders seem to believe that they deserve insulation from offensiveness and imaginary danger.
This is not a recipe for a healthy campus climate.
Hat tip: The College Fix