Judge Dismisses Involuntary Manslaughter Charge Against Cop, Says He Should've Been Charged With Murder Instead, Lets Him Go Free
The defense attorney argues double jeopardy protections will prevent prosecutors from retrying the cop on murder charges.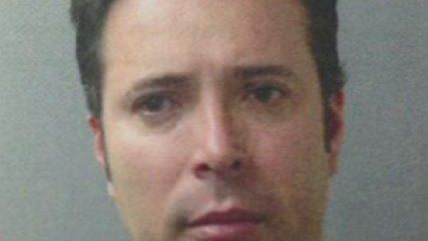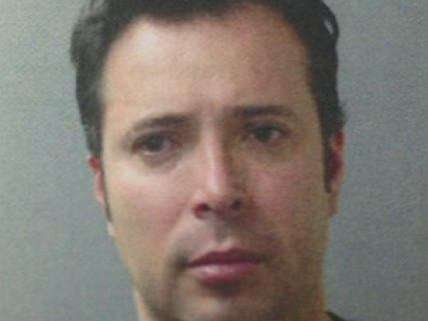 The first Chicago officer put on trial for a fatal shooting in nearly 20 years was found not guilty of involuntary manslaughter by a judge who handed out a direct verdict, meaning he made the decision from the bench before even hearing arguments from the defense. Chicago police officer Dante Servin was charged with involuntary manslaughter after shooting over his shoulder at a group of people behind his car as he was going the wrong way down a one way street after an altercation, killing 22-year-old Rekia Boyd.
The judge, Dennis Porter, ruled that the charge was inappropriate, because it wasn't severe enough. Porter argues Servin should've faced a murder charge. His solution to the prosecutor appearing to give preferential treatment to the cop? To throw out the charges and, apparently, prevent prosecutors from coming back with stiffer charges. The Chicago Tribune reports:
It is easy to say, 'Of course the defendant was reckless. He intentionally shot in the direction of a group of people on the sidewalk. That is really dangerous … and in fact Rekia Boyd was killed. Case closed,' " Porter wrote. "It is easy to think that way, but it is wrong."

That's because Illinois law says that intentionally firing a gun at someone on the street "is an act that is so dangerous it is beyond reckless," Porter wrote. "It is intentional and the crime, if any there be, is first-degree murder."

Porter acknowledged that it was "perhaps even unfortunate" that neither side would have "closure" on whether Servin was justified in opening fire that night, but he said he had no choice under the law but to dismiss the charges.
Servin's defense attorney says the principle of double jeopardy prevents his client from being tried again for the same crime under a different set of charges. Legal experts Think Progress talked to agreed:
"When a motion for directed verdict is made by the defense, the evidence must be considered in the light most favorable to the prosecution," [University of Illinois Director of Trial Advocacy J. Steven] Beckett points out. "What the judge did here appears to be just the opposite!"

(University of Illinois law professor Marareth) Etienne points out several adverse consequences that would result if Porter's understanding of the law prevailed. A defendant charged with involuntary manslaughter could get on the stand and make the very argument Porter now makes: I am not guilty of a crime of recklessness because I did this on purpose. "And by the way my trial has started so double jeopardy. You can't go back and charge me with an intentional killing."

Double jeopardy is the constitutional notion that an individual can't be charged twice for the same offense, and legal experts seemed to agree that double jeopardy means Porter's ruling can't be appealed, and that prosecutors from the same jurisdiction can't file charges a second time around.
Even if Servin is in the clear legally, and it appears that he is, the absence of a conviction is not the same as the absence of culpability. Servin's recklessness, irrespective of how that word can by lawyered into meaning something else, led to the death of a person who was posing no reasonable threat to Servin. Servin was driving the wrong way down a one way street after getting into an off-duty altercation when he fired over his shoulder and behind himself as if he were re-enacting a cop movie.
Now that a judge has let him off on what's commonly called a "technicality," Servin wants his job back. More specifically, he's had a paying police job since being charged with involuntary manslaughter. He's been on desk duty and wants his gun and his uniform and the privilege once more that comes with those things to wander Chicago's streets. It's a widespread attitude that costs the city about $1 million a week.