What HBO's Pickup of a Pot-Focused Web Comedy Says About the Future of Television
The pay cable network has ordered six episodes of High Maintenance, about a Brooklyn pot dealer.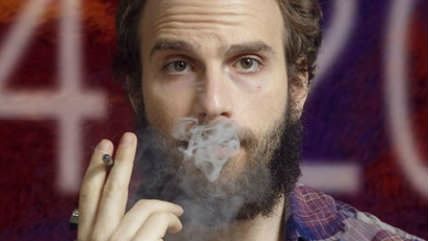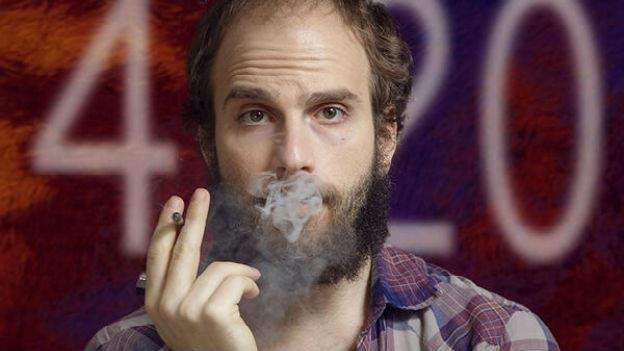 Last year, I wrote about the ways that television, or all the different types of programming that we are still calling television, anyway, has evolved over the years, from a small handful of broadcast networks to a broader cable ecosystem to the sprawling system of broadcast, cable, and online options we have now.
As a sign of where things stand, and how far they've come, it's worth noting the latest pickup at pay-cable network HBO: The network has ordered six episodes of High Maintenance, a comedy about a New York marijuana dealer that originated online, on the web video platform Vimeo. In addition to the six new episodes, HBO will also carry the series' existing 19 episodes on its on-demand services, HBO Go and HBO Now.
You can, I think, read the move as yet another example of the mainstreaming of pot and pot culture; the series, according to Variety "follows a Brooklyn pot dealer…who delivers to clients with neuroses as diverse as the city." Its casual, comic treatment of marijuana use and sales certainly suggests the growing social ease with pot use and sales.
But it also tells us something about the state of TV in 2015. Over the last two decades, HBO, with its slate of original programming and its recent moves into online and on demand, has helped kick off a lot of the major shifts we've seen in television. And now the network is starting not only to go online, but to pull new content from what's already being created for the web.
Indeed, High Maintenance offers an early look at the kind of success stories we're likely to see as the boom in original video content continues. The show began as a buzzy, low-budget affair, with a quasi-anthology format and episodes that, unlike traditional sitcoms, sometimes ran as short as five minutes. In May of last year, it became Vimeo's very first foray into original programming when the company decided to fund six episodes. Now it's being picked up by HBO. It's the TV-show equivalent of a garage band that played some good shows, got signed to a startup indie label, and then got picked up by a major.
That tells you something about the market for original programming right now, but also about the kinds of creativity and innovation that are happening in TV right now, especially scripted formats. Yes, there's a lot of exciting stuff happening on Netflix and HBO and AMC, often with fairly big budgets attached. But there are also a lot of interesting little experiments happening online, and some of them, like High Maintenance, are bound to produce big results.