Rand Paul Just Made It Official: "I Am Running for President"
It's happening.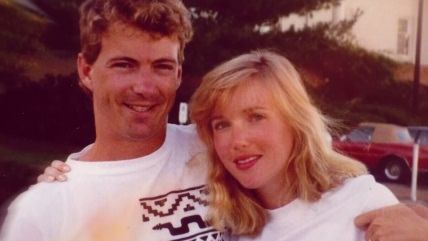 It's happening: Kentucky Sen. Rand Paul has officially declared that he is running for president in the 2016 election.
He made the announcement on his website Tuesday morning:
"I am running for president to return our country to the principles of liberty and limited government."
He's expected to deliver a speech announcing his candidacy in Louisville, Kentucky, at noon.
While some of Paul's recent political posturing has dismayed libertarians, he is likely to remain the most libertarian candidate in the race. Reason will continue to explore his evolving views on the issues, the extent of his popularity among libertarians and the broader electorate, and what it all means the future of the libertarian movement.
Watch a just-released video of Paul's wife, Kelley, talking him up below.