Lawsuit Details Stunning Climate of Censorship, Retaliation Against CSU Admins Who Opposed President
Chicago State University president tried to force an employee to file false sexual harassment charges.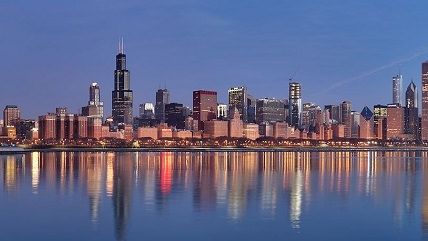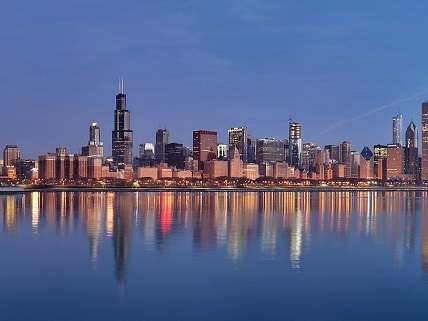 Chicago State University President Wayne Watson tried to force an administrator to file sexual harassment charges against a professor who had criticized him. When the administrator refused, he fired her, according to a wrongful termination lawsuit brought against the university yesterday.
The lawsuit details a breathtakingly complex conspiracy to punish employees who dissented from Watson's vision, according to the Foundation for Individual Rights in Education:
According to the declaration of former Chicago State Vice President for Enrollment Management LaShondra Peebles, Watson was determined to silence [Professor Philip] Beverly by shutting down the blog, CSU Faculty Voice, which Beverly had founded. Contributors routinely posted documents that supported their allegations of mismanagement by the administration.

After pretextual accusations of trademark infringement failed to intimidate the professors into shutting down their blog, Chicago State hastily adopted a far-reaching cyberbullying policy on May 9, 2014. Ms. Peebles's declaration alleges that the policy was expressly designed to silence CSU Faculty Voice. In fact, shortly after the Board of Trustees passed the new policy, administrators used it to investigate Professor Robert Bionaz, another blog contributor, for harassment. The investigation was based, inexplicably, on a face-to-face conversation he had with Chicago State's spokesman.

Watson's series of actions eventually prompted Beverly and Bionaz to file a First Amendment lawsuit against Watson and others in July 2014. The suit was filed with support from the Foundation for Individual Rights in Education (FIRE) as part of its Stand Up For Speech Litigation Project.
Now Peebles is also suing. Her lawsuit alleges that she was fired for failing to file a sexual harassment charge against Beverly. The story she tells does not reflect well on Watson:
Watson responded by stating "that's three," claiming that Beverly had threatened and sexually harassed Angela Henderson, Moss, and myself. Watson stated that he needed the three of us to charge Beverly with sexual harassment. Watson said that he and the CSU administration were in a fight against Beverly and that he wanted to get rid of Beverly. Watson told me that he needed my help in the fight and advised me to file a lawsuit for sexual harassment against Beverly based on Beverly's visit to my office. I told Watson that I did not feel threatened or harassed by Beverly's conversation. Nevertheless, Watson asserted that I had been harassed and that I "did not realize it."
Watson has already decided to retire. But if these accusations are true, he shouldn't be allowed to merely leave the university quietly.
The case is a good reminder that while threats to free speech on campuses often come from administrators—whose ranks have soared in the last decade and a half—a climate of censorship and oppression is not merely a problem for students and professors. Administrators trying to do the right thing can themselves become targets as well.