Rand Wants Hillary to Return Saudi Contributions, FBI Probes Schock, No Progress in Iran Talks: P.M. Links
Michigan state senator says Uber is "out of control." Gulp.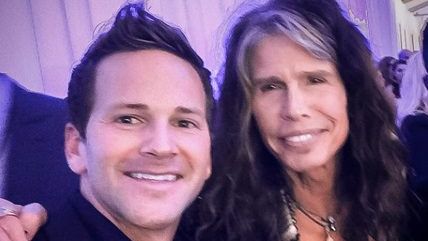 Instagram

Sen. Rand Paul called on ex-Secretary of State Hillary Clinton to return donations made to the Clinton Foundation by the Saudi Arabian royal family.

The FBI will investigate Aaron Schock's sketchy financial dealings.
The Iran negotiations are going nowhere.
Peter Suderman on why DC Comics' cancelled Joker cover is not such a clear case of artistic censorship.
Michigan state senator says Uber is "out of control." Gulp.
Check out this Iowa state lawmaker reading "Sex After Sixty" on the House floor.
Lots of media people react to my reporting on the student who demanded I write the n-word in a story about his alleged censorship for expressing non-PC views at Reed College.
A New York high school had to apologize for holding a recitation of the Pledge of Allegiance in… gasp!… Arabic. (That's the language the terrorists use.)
Jon Stewart on the conservative double standard regarding Benghazi and Ferguson.
Follow us on Facebook and Twitter, and don't forget to sign up for Reason's daily updates for more content.