Pricing the Public Out of Public Records: $100 for a School-Board Meeting Record?
Ain't no sunshine in West Lafayette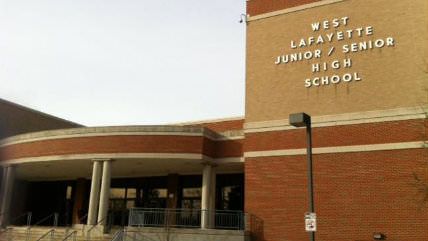 (West Lafayette Junior/Senior High School/Facebook)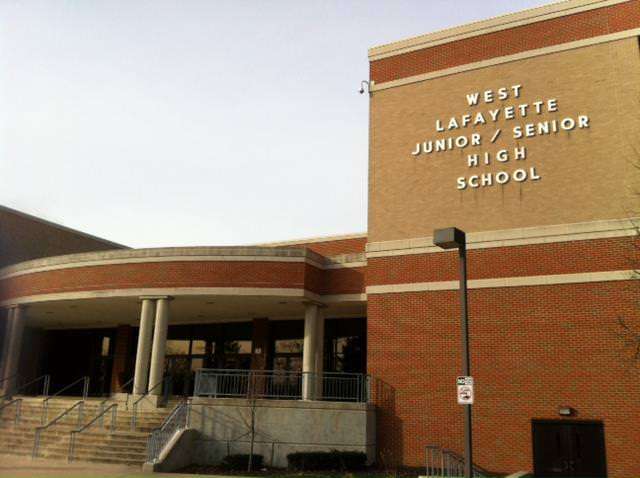 This week has been what the American Society of News Editors call "Sunshine Week," an initiative intended to educate about the importance of government transparency and open records. Before Sunshine Week passes us by, I wanted to bring you this story from West Lafayette, Indiana, home of Purdue University and a bafflingly secretive city* government, as resident Zach Baiel recently found out.
In January, Baiel asked for a recording of a December West Lafayette school-board meeting. A longtime Indiana resident and pointed rabble-rouser, Baiel—also a friend (and collaborator on many a wine-fueled theater project) when I lived in Indy—takes local politics, city government, and his civic duty quite seriously. Obviously, people find this suspicious. From the Lafayette Journal & Courier:
(Baiel) makes public records requests almost weekly at various Greater Lafayette government outlets, sometimes reaching out across the state if he hears about something interesting. And he says he's used to the first question out of many gatekeepers' mouths: Why do you need it?

That question really isn't an issue when it comes to public records. But Baiel said he'll answer: "I'd rather get to the source." And in the case of the West Side school board recording, he said he wanted an accurate record of questions he asked and responses he received during public comment time that night.
West Lafyette schools told Baiel that was no problem—he would just need to fork over around $75 to $100 for it.
When he asked why it was so expensive, the district calculated it would take three to four hours, at $27 an hour, to extract, review and redact the audio. Baiel said that at that price, he'd pass. Baiel offered to come in and listen to the audio, instead. The district said it still would have to review and redact it, first.
Baiel asked a natural question: What needed to be redacted from what was already said out loud at a public meeting? Killion said he wanted to protect the district against anything that might violate the Family Education Rights and Privacy Act, a federal law that protects the privacy of student academic records.
Undeterred, Baiel filed a formal complaint with the state Office of the Public Records Counselor. The West Lafayette School Corporation (WLSC) defended its position, calling Baiel's requests "unfair and burdensome" and contending that Baiel "attended the December meeting and should be aware of the matters discussed."
Officials also complained that the district incurred $5,500 in "attorney's fees to determine what information can be released under Indiana law."
It would seem it's not really citizens' fault if government officials aren't already aware of their record-keeping duties under the law. And it doesn't matter if Baiel was at the meeting and "should be aware" of matters discussed there. Under state statute, "a governing body does not have to record its meetings," as Public Access Counselor Luke Britt noted. "However, if a governing body does record a meeting, the recording becomes public record subject to inspection and copying."
"I am familiar with recording technology used by public agencies statewide and have not encountered a system which incurs $75-$100 to generate a copy," Britt wrote in a response to Baiel, adding that he has "difficulty accepting" that the school could not produce the records more cost-effectively. "By the tone of WLSC's response and the amount charged, one can reasonably infer the fee set to copy a recording of an open board meeting was meant to frustrate access based upon your history as a repeat requester."
Britt ruled that the recording of the open meeting should be provided to Baiel without redactions. Last week, the school district responded by offering to make the recording available to Baiel for $43. "I guess they have it in their head that knocking $30 off makes it reasonable," Baiel told the Journal & Courier. "Absurd. Why make this so hard? It shouldn't be. You have to ask: Why do they seem set on making it that way?"
As for the larger matter of how to make meeting audio available to the public at a reasonable price, the district also has a solution: It will now stop recording school-board meetings entirely.
* Correction: the city of West Lafayette isn't directly responsible for running the West Lafayette public schools; rather, they're run by an independent school board that's elected directly by the people of the city.