Man Arrested in Shooting of Two Ferguson Officers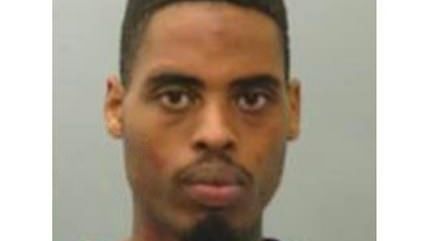 (St. Louis County Police)
Officials have charged one Jeffrey Williams, 20, with shooting two St. Louis County officers in Ferguson, Missouri, where folks are still demonstrating against the city and police's treatment of its citizens, and several leaders have announced their resignations. From Fox News:
Jeffrey Williams was arrested Saturday night and is charged with two counts of assault in the first degree, three counts of armed criminal action and firing a weapon from a vehicle, St. Louis County Prosecuting Attorney Robert McCulloch said during the afternoon press conference.

Williams, who has attended several demonstrations in Ferguson, Mo., told police that he fired shots at someone he had a dispute with, and hit the officers, who he alleges were not his intended target.

McCulloch said Williams' story of a dispute with another person—including that he did not target the police—is still part of the investigation, which is ongoing.

McCulloch said the .40-caliber handgun that matches the shell casings recovered at the scene of the officers' shootings was found in Williams' residence, which police searched after obtaining a warrant based on information received from the public.

Williams, who is being held on $300,000 cash bond, had a warrant out on him because he is on probation for receiving stolen property and has failed to appear to his parole officer for the past seven months, McCulloch said.
Read more here.