Taliban Attacks Two Churches in Pakistan; Christian Mob Riots, Kills Two Suspected Terrorists
At least 15 people were killed in the suicide bombings, leading to Christian protests around Pakistan.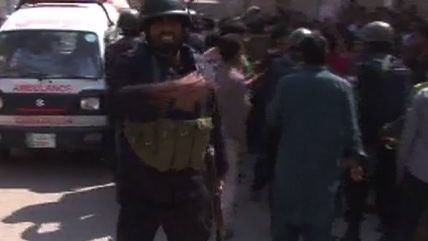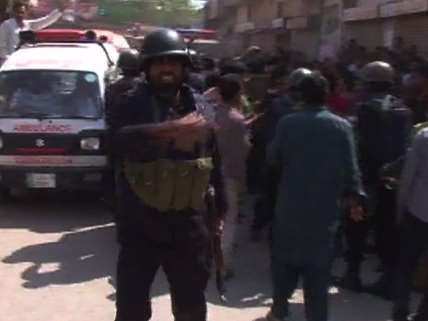 A pair of suicide bombings the Pakistani Taliban took credit for interrupted Sunday mass at two churches in the Christian neighborhood of the city of Youhanabad. At least 15 people were killed, including two police officers who tried to block the terrorists' way into the churches. Two suspected attackers were also killed by a mob that gathered after the attacks.
Via the Pakistani newspaper Dawn:
Up to 4,000 Christians later spread across the city's streets; many were armed with clubs as they smashed vehicles and attacked a Metro bus station in a rare show of anger by the beleaguered minority…

The thousands of Christian protesters who clashed with police on Sunday attacked their cars with stones and sticks, as women wept and beat their heads and chests.

The protesters, some wearing crosses round their necks, later turned on the city's bus rapid transit system -- a signature project of the ruling PML-N party of Prime Minister Nawaz Sharif.

Christians make up around two percent of Pakistan's mainly Muslim population of 180 million. They have been targeted in attacks and riots in recent years, often over allegations of blasphemy…

Christians also took to the streets in other cities, including Karachi, where around 200 protesters blocked a main road and burnt tyres. There were also demonstrations in Peshawar in the northwest, in the central city of Multan and in Quetta in the southwest.
As Dawn reports, this is the Pakistani Taliban's first terrorist attack since three factions announced they had reunited this week.