White House Says: Prevent Rape, Use Lyft!
Presidential advice for staying safe on spring break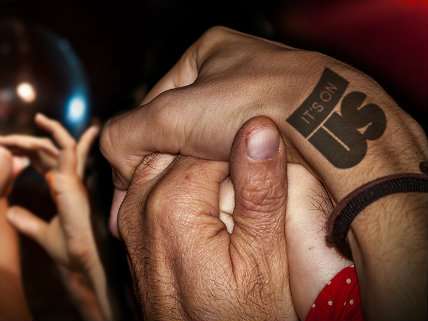 Is it customary for White House awareness initiatives to promote particular businesses? It seems at least a little uncouth, if not downright shady, for the federal government to market a private company under the guise of raising public consciousness. But that's what happening in an email from the "It's On Us" campaign, President Obama's contribution to the campus rape discussion.
The campaign is meant to encourage "every single one of us" to "do something" about sexual assault on college campuses, as Obama's economic adviser Jeffrey Zients put it. Obama and Vice President Joe Biden launched it last September with a press conference at the White House and a post from Zients on the White House blog. This morning an email from the "It's On Us" campaign encouraged students to "have a safe and fun spring break," offering up the following tips for doing so:
Whether you're on spring break right now, going in the next couple of weeks, or know someone traveling, we want to remind everyone that it's on all of us, both on- and off-campus, that having fun also means having each other's back.

Here are three tools to use during Spring Break 2015:

Download the Livesafe app to help keep you and your friends safe when walking home alone.

Download Lyft and new users, enter the promo code: SPRINGBREAK to get your first ride up to $20 for FREE!
I wonder what Uber did to piss off the White House?