Oklahoma U. Expels Racist Students, But Not Violent Football Players
Do feelings matter more than actual violence?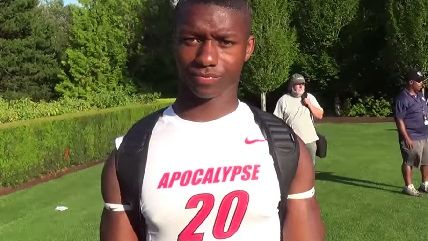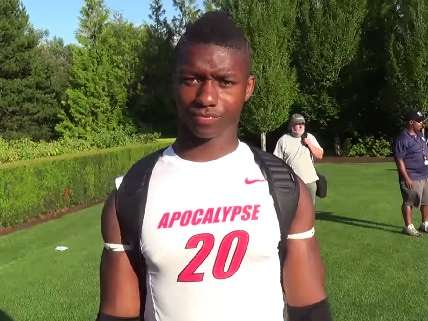 University of Oklahoma President David Boren expelled two students for racist chanting, ostensibly because the school has an unofficial zero tolerance policy on racism. But Boren had plenty of tolerance for OU football players who committed violence against women and were allowed, not merely to remain at the university, but also to rejoin the football team.
The Daily Caller News Foundation's Blake Neff notes that last year, freshman Joe Mixon was caught on tape punching a female student in the face. He knocked her unconscious and broke four of her facial bones. He was later convicted of a misdemeanor assault charge.
What did the university do? According to Neff:
Despite his conviction, Mixon faced a comparatively light punishment compared to the massive crackdown on the Sigma Alpha Epsilon students. He was suspended from the team for the season, but faced no other repercussions, remaining on campus and continuing to attend classes like any other student.

In February, Mixon was allowed to rejoin the football team.

Boren, at the time, said that while Mixon's behavior was abhorrent, it was important to grant second chances.
I also believe in second chances, although it's easier for me to grant them to people who merely said insensitive things than it is for me to grant them to perpetrators of violence against women. Boren, it seems, feels differently.
Or perhaps star running back Mixon was more deserving of forgiveness because he was a critical part of OU's football program?
OU also sent a letter of acceptance to Dorial Green-Beckham, a University of Missouri football player who was kicked off the team after being arrested for drug use, alleged breaking and entering, alleged threatening, and alleged violence against women, according to Neff.
I do not mean to suggest that these students should have been expelled or never accepted; I've not carefully reviewed their cases. Perhaps their punishments fit their crimes, and perhaps they truly deserved second chances. But if anybody was going to be railroaded off campus without so much as a hearing, you would think it might be perpetrators of actual violence, rather than perpetrators of offensive speech (which is not actually a category of crime).
It's hard not see this as another example of the backward priorities of many universities, where the security of students' feelings is taken more seriously than their actual, physical security.