Democrats Are Starting to Worry About Hillary Clinton's Presidential Campaign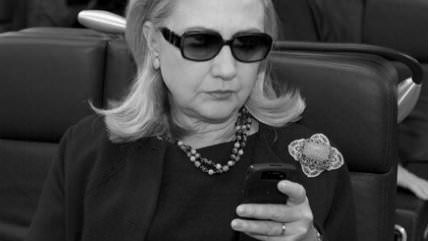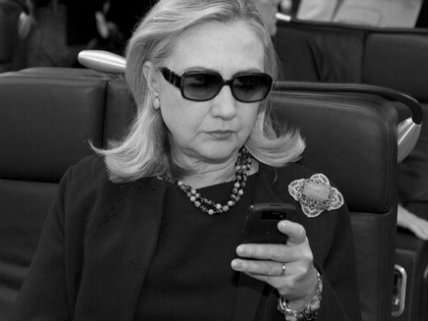 In a press conference Tuesday, Hillary Clinton explained that her decision to rely entirely on a single, personal email account to conduct all her business while serving as Secretary of State was "for convenience." She didn't want to carry two mobile email devices, she said, and thought that using a single, privately controlled account would be easier. "At the time," she said, the decision "didn't seem like an issue."
Maybe it wasn't an issue to Clinton, but according to a report in The Wall Street Journal, it did concern some people close to her and her husband:
A private server had obvious advantages. It would give Mrs. Clinton more control over her email, people familiar with her team's reasoning said. Privately, aides of the former president worried that adding her account would make the system a target for hackers. They also weren't aware she would use it for all her official correspondence.
The article goes on to describe the ways in which Hillary Clinton's email was not entirely secure during the time she was using it. But while that's notable, the most interesting thing about the report isn't what it reports about her email security practices. It's that it appears to have come from Bill Clinton's staff.
That's not a great sign for Hillary Clinton's candidacy, and it's the sort of thing that ought to worry Democrats who, as The New York Times notes in a lengthy analysis today, have basically put an all-in bet on the former Secretary of State.
And, indeed, it does appear that some Democrats are concerned about her campaign. "Senior Democrats are increasingly worried that Hillary Rodham Clinton is not ready to run for president, fearing that the clumsy and insular handling of the nine-day fracas over her private e-mails was a warning sign about the campaign expected to launch next month," reads the intro to The Washington Post's big Hillary Clinton report today.
You can read too much into these reports; Democrats aren't giving up on Hillary Clinton, and most remains publicly supportive of her. She remains the prohibitive favorite to win the party's nomination. But they suggest that Democrats, who not long ago seemed confident that she would win in a walk, may be growing a little bit nervous about Clinton's candidacy, and the lack of anyone strong enough to take her place should she truly falter. As Democratic donor Sarah Kovner told The New York Times, "There is no one else — she's the whole plan."
Yet even her defenders are realizing that it's a plan with real drawbacks. For example, take this passage from The Post's report:
Last week, supporters in Congress and others were willing to go on cable television to defend Clinton on the e-mails but were puzzled when her aides did not provide talking points or other information that might help them, according to Clinton allies. "A lot of people were flying blind," said one Democratic ally who spoke on the condition of anonymity to comment candidly. Requests for information "were met with dead silence" from Clinton's team, this person said. "This shows they have a long way to go until their organization is ready for prime time."
This suggests that Clinton's campaign apparatus still has weaknesses; remember, her team has known about that the email issue was looming since at least last August. She's had plenty of time to prepare a response. More than that however, it suggests that Clinton and her team are not going out of their way to make life easier for their allies, even while expecting them to stand by her publicly. No wonder her fellow Democrats are getting nervous.