Madison, Wisc. Cop Fatally Shoots Unarmed Teen, New State Law on Investigating Fatal Police Shootings Kicking In
Tony Robinson was reportedly alone and unarmed when shot by a cop looking for him over an alleged battery.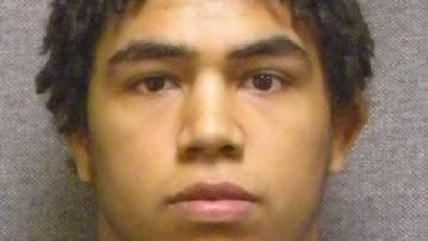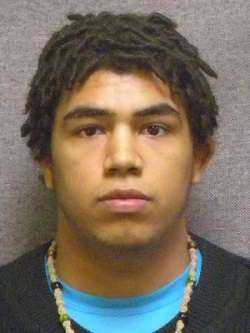 A Madison, Wisconsin, police officer shot and killed Tony Robinson, an unarmed 19-year-old, after reportedly forcing his way into the apartment "after hearing a disturbance while responding to a call."
According to the Twin Cities Pioneer Press, the officer, Matt Kenny, radioed in that he was going to check on the upstairs apartment just 20 seconds before the shooting. Police say they received a call about a man, identified to them by dispatchers as Robinson, who had allegedly hit one of his friends and tried to strangle another person. Dispatchers reportedly told police no weapons were reported. Robinson was alone in the upstairs apartment, and police acknowledge he was unarmed when he was fatally shot. Pioneer Press reports:
He was unarmed," [the police chief, Mike] Koval said, "and that's going to make this all the more complicated … for the public to accept, to understand and to wait patiently for what other circumstances, if any, were there … such that deadly force had to be used."

Attorney General Brad Schimel, who oversees the Division of Criminal Investigation, declined to provide more information about what led to the shooting.

"To preserve the integrity of our investigation, it is our practice not to share details while that investigation is in process," Schimel said in a statement.
Thanks to the efforts of a father of a police shooting victim in Kenosha, the Wisconsin legislature passed a law requiring fatal police shootings to be investigated by the state. The first test of the new, more independent process, was the investigation of the shooting of Dontre Hamilton by Officer Christopher Manney, who became the first Milwaukee cop in 45 years to be fired for a fatal on-duty shooting.
The state team that investigated the shooting was led by a former Milwaukee cop, and about half of the team was made up of former Milwaukee cops as well. The team found the shooting of Hamilton, an unarmed homeless man sleeping on a park bench, justified. Gov. Scott Walker, a likely Republican presidential candidate, said he wasn't sure if the state Department of Justice made the right decision but that he wouldn't get involved. The fatal shooting of Robinson, which has already sparked protests, will now be investigated by the state in a similar process.