West Virginia Governor Vetoes 20-Week Abortion Ban, But Legislature Will Likely Override
The bill echoes Arizona legislation struck down by a federal appeals court in 2013.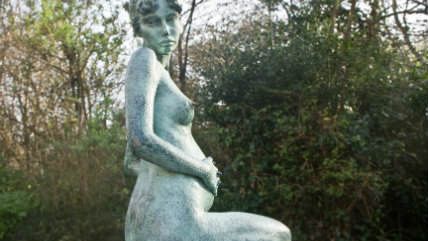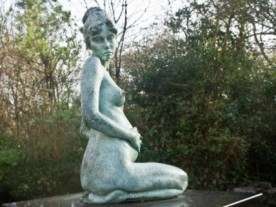 On Tuesday morning, West Virginia Gov. Earl Ray Tomblin vetoed legislation that would have banned abortion after 20 weeks. "I am advised the bill is unconstitutional under controlling precedent of the Supreme Court of the United States because it prohibits the termination of certain pregnancies prior to viability," wrote Gov. Tomblin, a Democrat, in a letter to Republican Rep. Tim Armstead, speaker of the West Virginia House of Delegates.
In Planned Parenthood of Southeastern Pennsylvania v. Casey (1992), the Supreme Court held that states cannot ban abortion before the point of fetal viability (when the fetus could live outside the womb on its own), which is generally considered to be 24 weeks.
The vetoed legislation, known as the "Pain-Capable Unborn Child Protection Act," was passed by the West Virginia Senate last week after clearing the House earlier in the year. It included exemptions for cases of medical emergency or fetal abnormalities, but not for pregnancies resulting from rape or incest.
A similar bill reached Gov. Tomblin's desk last year, also earning his veto. "At the start of the regular session, I urged members of the Legislature to consider a compromise that would help us establish legislation that would pass constitutional muster," said Tomblin in a statement. But "having received a substantially similar bill to the one vetoed last year on constitutional grounds," Tomblin said he must veto this year's bill as well.
According to NARAL Pro-Choice America, Tomblin is the only state executive to veto a 20-week abortion ban, which now exist in a dozen states (Alabama, Arkansas, Georgia, Idaho, Indiana, Kansas, Louisiana, Mississippi, Nebraska, North Dakota, Oklahoma, and Texas) and are in the midst of consideration from the likes of Ohio and Virgina. But West Virginia legislators may yet override Tomblin's veto, which would require a simple majority vote of the two legislative bodies. The bill originally passed both with large majorities.
West Virginia's bill echoes an Arizona bill struck down by the U.S. Court of Appeals for the Ninth Circuit in 2013. Anti-abortion advocates were hoping the U.S. Supreme Court would weigh in then, but it declined.