Forget Scott Walker's ISIS/Unions Comments: Today's Republican Foreign Policy Scandal Is That GOP Elites Still Agitate for Pre-Emptive War
Judging by a conservative "debate," the options range from overthrowing the Ayatollahs to replacing them with explicitly pro-American leaders.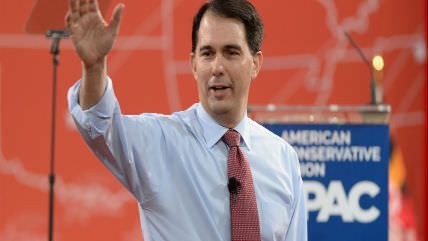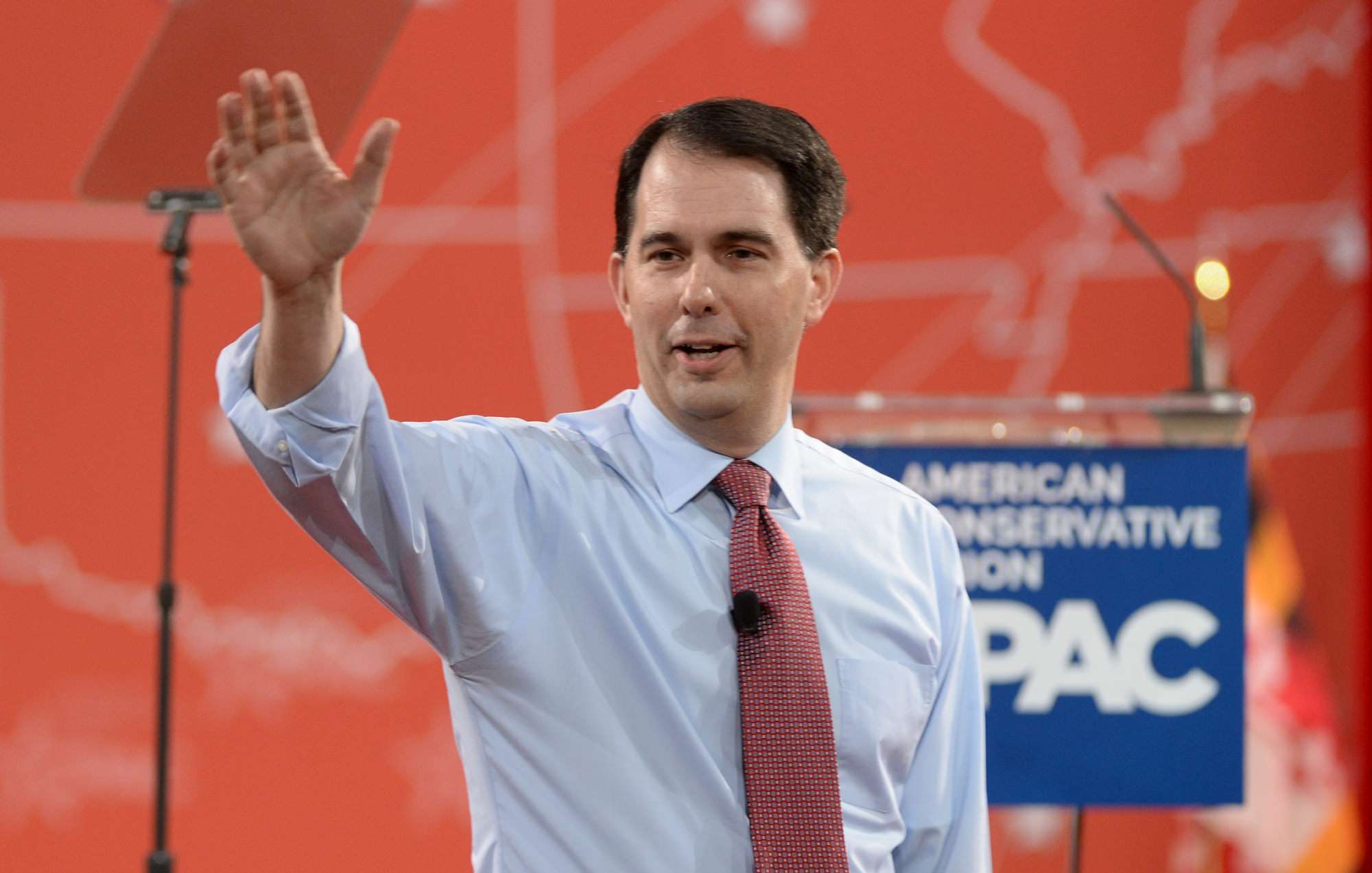 You would think, given the media coverage, that the most important foreign policy discussion today at the Conservative Political Action Committee came when current GOP darling Scott Walker, governor of a state with a considerably smaller population than New York City, uttered these comments about how he would approach Islamic terrorists:
"I want a commander in chief who will do everything in their power to ensure that the threat from radical Islamic terrorists does not wash up on American soil," Walker said. "If I can take on 100,000 protesters, I can do the same across the world."
Walker's comments produced exactly the outrage you might expect among the non-murderous members of American public-sector union class; even the conservative culture warriors at Twitchy, in a collection headlined "People who compared Walker to Hitler butthurt over ISIS comparison," acknowledged that "It probably wasn't the best choice to compare the throngs of protesters in Wisconsin to terrorists." Gov. Walker has since said that he was only referencing how he had already faced "that kind of pressure, that kind of intensity," that he was "in no way comparing any American citizen to ISIS," and that "that's the closest thing I have in terms of handling a difficult situation, not that there's any parallel between the two." He has been rehearsing such a line for a while; chances are he'll dial that back a bit in the next 23 months. Such are the fragmentary fascinations of American political coverage.
Meanwhile, at this event so many Beltway journalists love to cover, there was an actual foreign-policy discussion among conservatives who think and talk on a daily basis about foreign policy. It had the non-insignificant title of "When Should American Go to War?"—a phrase that gets you (or at least me) all of two Google News hits, both pre-writes. Which is unfortunate, since all four panelists at the conservative "debate" advocated pre-emptive war against Iran, significant jacking up of the U.S. military budget, and a sharply increased readiness to "go to war" in order to prevent having to go to war.
While the media spends a few hours huffing and snorting about the Wisconsin governor's flip analogies, here are come concrete, this-is-what-we-should-do quotes from Sen. Tom Cotton (R-Arkansas), Rep. Ryan Zinke (R-Montana), former U.S. ambassador to the United Nations John Bolton, and Heritage Foundation foreign policy chief James Jay Carafano:
ON IRAN:
Bolton: U.S. policy today, yesterday, and tomorrow should be the "overthrow of the Ayatollahs."
Cotton: Not only regime change, but "replacement with pro-western regime."
Zinke [just after Cotton's remarks]: Cotton should be the vice president.*
ON IRAQ:
Carafano: "The number one biggest bad decision we made was we left Iraq too soon." (Carafano also said that we shouldn't have gone into Iraq until after finishing Afghanistan, whatever that means.)
Zinke: "We did leave Iraq too soon," and now "have to re-engage." (Zinke was alone on the panel in saying he would not, knowing what we know now, support the 2003 invasion of Iraq.)
ON ISIS:
Zinke: "We have a duty to fight ISIS," though "air operations alone will not defeat ISIS."
ON TEDDY ROOSEVELT:
Zinke: "I love Teddy Roosevelt….As a country we need to think big again."
Bolton: [some other pro-Teddy sentiment I neglected to capture verbatim.]
ON PRE-EMPTIVE WAR:
Bolton: It's important to recognize that "Pre-emptive use of military force is necessary."
ON CYBER-ATTACKS:
Carafano: "If you lose the U.S.-Canadian grid for a long period of time, we're all going to die. Period."
Is this the acceptable range of foreign-policy opinion within the GOP big tent? Of course not; the mere fact that Sen. Rand Paul (R-Kentucky) is treated like a rock star at CPAC suggests otherwise, as does the existence of panel moderator K.T. McFarland, an old Reagan Administration hand who is nobody's neoconservative. And our later conversation with the party's grassroots (some of which you can watch tomorrow in this space) went considerably different.
But what I left the panel wondering about—in addition to my own sanity in being someone who is not petrified to wake up in the morning—was whether the McFarland/Caspar Weinberger/reluctant-realist wing of the GOP still exists in any meaningful way. Are there any Republican 2016 presidential candidates who evince any sense at all that there are lessons to be learned from 2001-2015 aside from not winning war(s) hard enough? I don't expect to hear such reflections from unexperienced blank-slates like Scott Walker. But the absence of such analysis from the intellectual bench that will likely provide key policy support to any new GOP president not named "Paul" is sobering, to say the least.
* UPDATE: Zinke's folks emailed to stress that he also had some differences on approaches to Iran, saying that he "called for domestic economic solutions to combat the situation, particularly developing American energy to strip Russia of its influence."