Sean Penn's Green Card Joke Bombs at Oscars or, How to Make Academy Awards Even More Dreary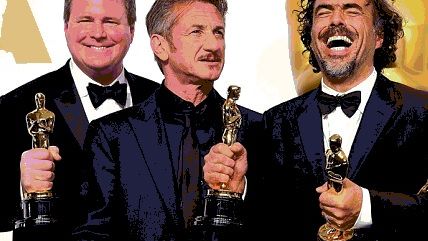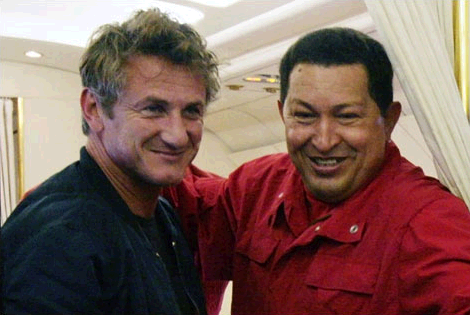 How do you make the annual Oscars telecast even more joyless and boring?
By taking umbrage at every comment, especially the routinely sad attempt by award winners to make an IMPORTANT STATEMENT during their acceptance speeches.
One great example is this reaction by The New Republic's Elizabeth Stoker Bruenig to Patricia Arquette's comments upon winning Best Supporting Actress for her role in Boyhood. Arquette hanked "every woman who gave birth to every taxpayer and citizen of this nation," and pronounced that "It's our time to have wage equality once and for all and to fight for equal rights for women in America." That's the sort of blandly safe, uplifting message we've all come to expect from the podium at this sort of thing and, as Stoker Bruenig notes, "The progressive internet rejoiced, and so did Meryl Streep; a meme was born."
But in a post-Freudian, politically correct age in which every comment must needs be scrutinized for reactionary politics and counter-productive wrong-thinking, "Arquette's words warrant scrutiny":
The feminist project in general tends to be suspicious of attributing women's political significance solely to their role as mothers…addressing people as taxpayers is a rather unsavory (and typically right wing) habit that advances the notion people are worth what they pay in taxes….

For women to have any kind of genuine economic independence, wage equality will have to be predicated upon either a living wage or transfer programs that raise everyone's income to a reasonable standard….

Arquette deserves praise for her work as an actress, and certainly for her effort to foreground women's efforts and challenges in politics. Nonetheless, thinking outside the frame of taxpayers and equally low wages would be something worth fist-pumping over.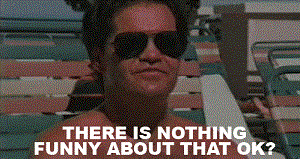 Nonetheless, indeed. Can we fashion a little dunce cap for Arquette's Oscar and hang a "Counter-Revolutionary" sign around its neck or send it down to the countryside until it learns its lessons?
And we all thought the old New Republic that died a thousand deaths a few months ago wasn't worth reading.
Then there's Sean Penn's "'green card' comment" that "may have ruined the entire Oscars" according to The Huffington Post.
As he prepared to announce Alejandro G. Iñárritu's "Birdman" as the film of the year, Penn made a reference to the Mexican director's immigration status.

"Who gave this son of a bitch his green card?," Penn said right before announcing the winner.

Twitter went into a frenzy, as users denounced what the actor likely thought was a joke. Many said the comment was "insensitive" to the plight of many immigrants in the United States and "racist."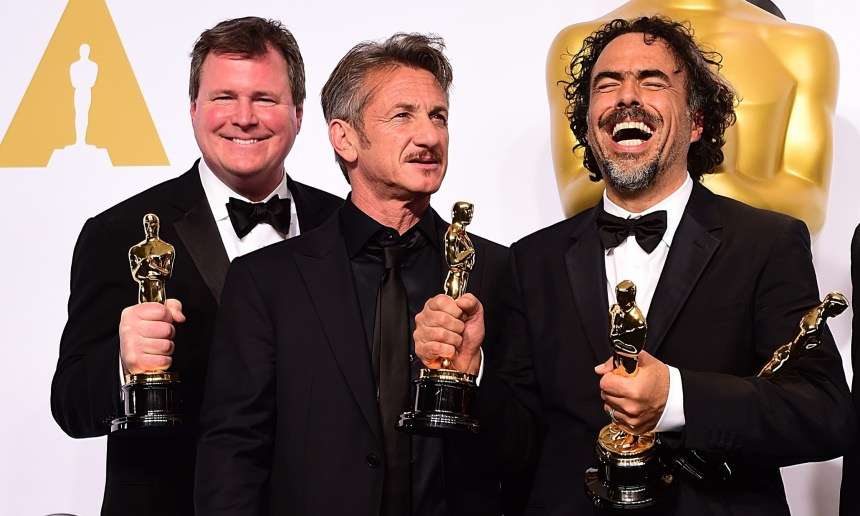 What the actor likely thought was a joke. Penn may be a bit simple-minded but he's not that stupid. Yes, it was obviously a joke. A fawning supporter of the late, not-great Hugo Chavez and other tyrants, Sean Penn is a "dumb man walking," as we've documented over the years here at Hit & Run. But he's not that dumb, or anti-Mexican or anti-Iñárritu.
Still, folks such as Saved by the Bell alum and Extra host Mario Lopez, complained that Penn didn't ask about Brits' and Aussies' work permits are missing the point of the comment.
"'Who gave this guy a green card?' Sean Penn talking about a Mexican dude to a room full of British & Australian people…," tweeted Lopez. "[G]reat job Sean Penn. Ruining a fantastic moment with a green card 'joke.'"
But that's the joke, isn't it? That for no good reason Mexicans and other Latinos are singled out for anti-immigrant sentiments in a way that other, more "acceptable" ethnicities are not? "The problem w Sean Penn's statement is that it limits what #Latinos are entitled to," tweeted Entertainment Weekly's Nina Terrero, "certainly nothing which belongs to whites." The joke may not be funny, but it's clearly an attempt to undermine stereotypes and exclusion, not reinforce it.
Iñárritu, who has worked with Penn, seemed unfazed the actor's joke and went on to say:
I want to dedicate this award for my fellow Mexicans, the ones who live in Mexico…. I pray that we can find and build the government that we deserve. And the ones that live in this country, who are part of the latest generation of immigrants in this country, I just pray that they can be treated with the same dignity and respect of the ones who came before and built this incredible immigrant nation.