U.S., Taliban Deny Peace Talks in Doha; Afghanistan, Pakistan Look to Increase Cooperation in Counterterrorism
The U.S. involvement, and war, in Afghanistan continues.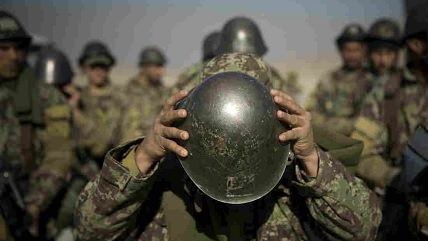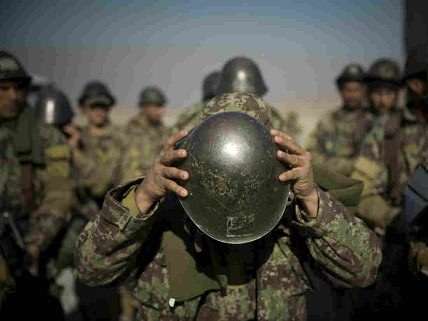 The White House today shot down reports that U.S. officials would meet in Doha with representatives of the Taliban for peace talks over Afghanistan, with the Afghan government issuing a similar denial. A National Security Council spokesperson said the U.S. remained committed to an "Afghan-led reconciliation process" and an official with the Afghan government said it was sure the U.S. and international community would respect its sovereignty. Representatives of the Taliban also called reports of talks with the U.S. fabricated.
Voice of America explains:
The Taliban's political office is located in Doha where its representatives make contact with the international community. Some reports also quoted unnamed Pakistan military officials suggesting it is making efforts to bring the Taliban to the negotiating table.

The Taliban has long insisted it wants to hold talks with the United States before engaging in peace negotiations with Kabul.

Taliban leaders have demanded three conditions in the past for moving forward with the Afghan peace talks: settling on the timeframe for the complete withdrawal of American forces from Afghanistan, releasing all Taliban prisoners from U.S. custody and removing Taliban leaders' names from the U.N. sanctions list that freezes assets and bans travel.
The U.S. declared its combat mission in Afghanistan over last year, but thousands of troops remain in the country, and their combat missions are reportedly escalating. Meanwhile, earlier this week, army and intelligence chiefs from Pakistan visited Kabul to talk about ramping up cooperation in counterterrorism operations across the Afghanistan-Pakistan border, where a heavy Taliban presence persists. The Pakistani military says its efforts helped propel a drop in cross-border terrorist operations, and both sides appear poised to poise to work together more in the future.
One of the primary criticisms levied at President Obama's prosecution of the war in Afghanistan is that it was informed by domestic political concerns and not its effects in Afghanistan itself. The governments of Afghanistan and Pakistan are exposed to far more risk from the Taliban than the U.S., and so are more likely to adapt their actions, military or otherwise, to perceived policy failures.