Obama Adviser Says Obama Repeatedly Lied About Gay Marriage for Political Gain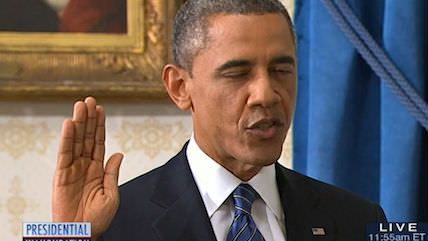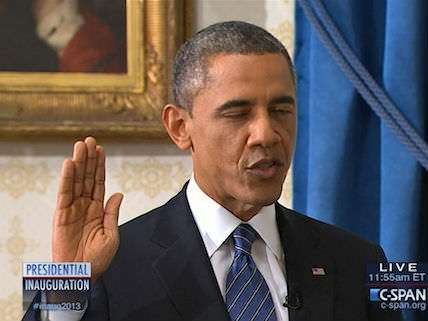 Democratic Party operative and longtime Obama adviser David Axelrod has a new book out called Believer: My Forty Years in Politics. At Time, Zeke Miller reports that Axelrod's book offers a decidedly unflattering portrait of President Obama and his purported commitment to political principles. Miller writes:
Barack Obama misled Americans for his own political benefit when he claimed in the 2008 election to oppose same sex marriage for religious reasons, his former political strategist David Axelrod writes in a new book, Believer: My Forty Years in Politics.
"I'm just not very good at bullshitting," Obama told Axelrod, after an event where he stated his opposition to same-sex marriage, according to the book.
Axelrod writes that he knew Obama was in favor of same-sex marriages during the first presidential campaign, even as Obama publicly said he only supported civil unions, not full marriages. Axelrod also admits to counseling Obama to conceal that position for political reasons. "Opposition to gay marriage was particularly strong in the black church, and as he ran for higher office, he grudgingly accepted the counsel of more pragmatic folks like me, and modified his position to support civil unions rather than marriage, which he would term a 'sacred union,' " Axelrod writes.
Read the whole thing here.
Related: They Lied: Obamacare's 12 false premises and broken promises.