Rand Paul Says Nope to AG Nominee Loretta Lynch
Says 'Mrs. Lynch has a track-record of violating the individual freedoms granted to us by our Constitution.'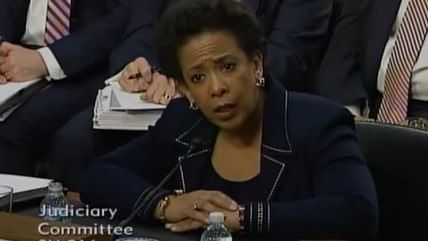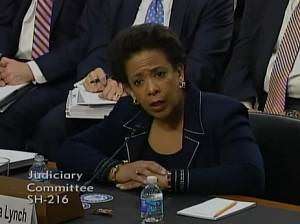 New York U.S. Attorney Loretta Lynch's support of civil asset forfeiture as a "wonderful tool" during confirmation hearings, among other positions, has cost her the support of Sen. Rand Paul (R-Ky.). He announced today he will not vote for her as a replacement for Attorney General Eric Holder.
From Politico:
Paul, a likely 2016 presidential candidate who has made criminal justice reform one of his signature issues, said in a statement: "Mrs. Lynch has a track-record of violating the individual freedoms granted to us by our Constitution. She considers civil asset forfeiture to be a 'useful tool,' while I consider it to be an infringement on the Fifth Amendment. She remains non-committal on the legality of drone strikes against American citizens, while I believe such strikes unequivocally violate rights granted to us by the Sixth Amendment.

"Mrs. Lynch also supports President [Barack] Obama's calls for executive amnesty, which I vehemently oppose. The Attorney General must operate independent of politics, independent of the president and under the direction of the Constitution. I cannot support a nominee, like Mrs. Lynch, who rides roughshod on our Constitutional rights."
Lynch's position on amnesty is likely to cause her more GOP votes than her position on asset forfeiture or drones. According to Politico, she probably still has the votes to be confirmed.
Here's Jacob Sullum, explaining just earlier today how Lynch's own office has abused civil forfeiture, despite her insistence that there is supervision and "protections."
(Hat tip to Jason Pye)