Will Brian Williams Get Away With 'Misremembering' a War Story? Well, Hillary Clinton Did.
Remember this?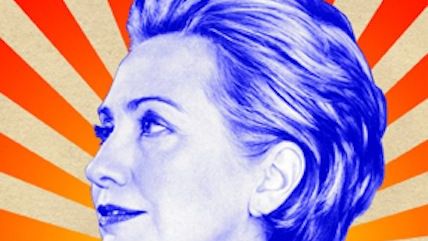 Will NBC anchor Brian Williams survive the scandal of "misremembering"—that is, making up—a story about being aboard a helicopter hit by enemy fire in Iraq? Perhaps he won't. Then again, when's the last time before today that you thought about this?
Democratic presidential candidate Hillary Clinton said on [March 25, 2008, that] she made a mistake when she claimed she had come under sniper fire during a trip to Bosnia in 1996 while she was first lady.

In a speech in Washington and in several interviews last week Clinton described how she and her daughter, Chelsea, ran for cover under hostile fire shortly after her plane landed in Tuzla, Bosnia.

Several news outlets disputed the claim, and a video of the trip showed Clinton walking from the plane, accompanied by her daughter. They were greeted by a young girl in a small ceremony on the tarmac and there was no sign of tension or any danger.

"I did make a mistake in talking about it, you know, the last time and recently," Clinton told reporters in Pennsylvania where she was campaigning before the state's April 22 primary. She said she had a "different memory" about the landing.
In her speech, Clinton had claimed: "I remember landing under sniper fire. There was supposed to be some kind of greeting ceremony at the airport, but instead we just ran with our heads down to get into the vehicles to get to our base." And with that, her political career came to an end.