Texas Cop Suspended for Eight Hours for Mistake That Led to Years of Legal Troubles for Innocent Man, According to Lawsuit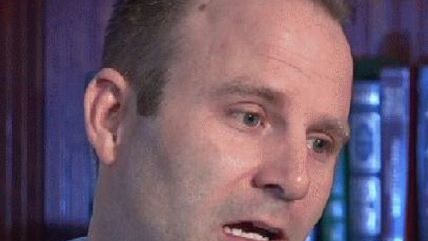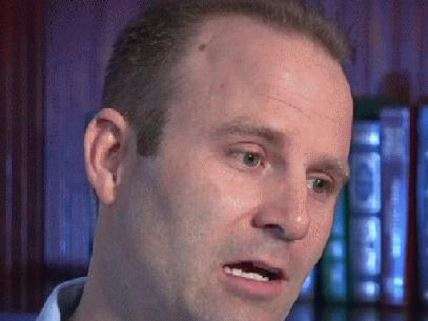 Robert Tidwell thought he was an innocent man when he was arrested by police in Round Rock, Texas, on charges of indecent exposure, accused of exposing himself at a YMCA he visited with his family.
Tidwell maintained his innocent but police insisted they didn't make a mistake. "I wouldn't have called you if there was any type of mistake, because that's just kind of silly to just randomly call people," he said during Tidwell's interrogation. And while the officer didn't appear to have just randomly called Tidwell, he did in fact make a mistake.
KEYE TV reports:
In an internal affairs investigation interview, the detective admitted he had made a mistake. When asked if he intentionally put false information in the arrest affidavit he responded, "No sir, I didn't. It was an accident. I made a mistake. I did. I just made, I made a big mistake."

According to documents provided by the Round Rock Police Department, the detective was found in "neglect of duty."

According to the department documents, his discipline was an eight hour suspension without pay.

Tidwell says his punishment dragged on for years.

"For nearly two years, I woke up every day knowing that I was out on bail, pretty much having that over my head," said Tidwell.
The second arrest also happened after Tidwell filed a complaint against the police department, but police insist opening new investigations on charges dropped by prosecutors was standard operating procedure. Via KEYE:
The city stated, "Re-opening, or continuing an investigation after a prosecutor has declined to prosecute a case pending further investigation is not an uncommon practice in law enforcement. The fact that this happened in Mr. Tidwell's case two months after he filed a complaint against the department is coincidental."

Tidwell's attorney has another take.

"Instead of just admitting fault and moving on they doubled down on their mistakes and ran Robert through all of this again," said Scott Medlock. "That's what's really shocking here."
Tidwell eventually filed a federal lawsuit. He accepted a settlement [of $110,000], which was paid by the city's insurance and not with city funds, according to city officials.
Tidwell's attorney says he hopes the settlement sent a message to police "to do tip top work." But the settlement doesn't affect the police department, and an eight hour suspension is unlikely to send much of a message at all.
Separately, the city of Round Rock is also facing a lawsuit from a disabled veteran who claims he was assaulted by police during a traffic stop. A police offenders registry could be a useful tool for insurance companies to determine risk when they cover cities for police issues.