A.M. Links: Obama Veto Threats At Record Pace, Snow Not So Much, Shadows on Mars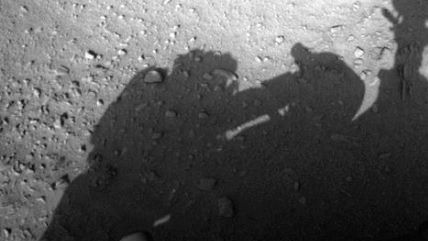 NASA

The White House has issued eight veto threats so far this month, the most since President Reagan began the year 1985.

Confirmation hearings for attorney general nominee Loretta Lynch begin today in the Senate.
Boston and portions of New England received up to three feet of snow, but New York City and the tri-state area were spared despite extreme forecasts.
New York State Assembly Speaker Sheldon Silver (D) will step down from his post of 21 years as he faces federal corruption charges.
The FBI says a bomb threat against an airplane departing Los Angeles is the fourth online threat against a passenger flight in the last week.
State police in Michigan say they want permission to use drones for aerial surveillance of crash sites and other emergency situations.
Follow Reason on Twitter, and like us on Facebook. You can also get the top stories mailed to you—sign up here.