U.S. Military Honors Saudi King with Essay Contest (Seriously)
Moderate beheadings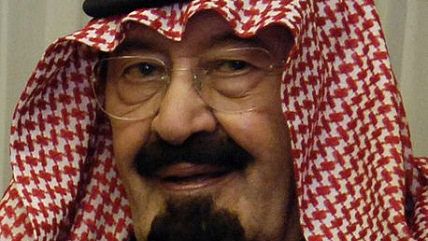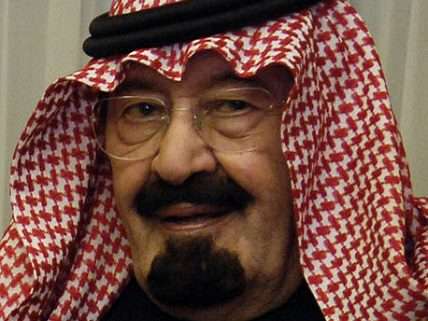 The chairman of the Joint Chiefs of Staff want to make sure everybody knows just how dearly the U.S. military treasured its friend, the recently departed king of Saudi Arabia. To that end, the Department of Defense has commissioned an essay contest to honor the late monarch, whose friendship with the U.S. was exceeded only by his sponsorship of terrorism, butchery, and oppression.
King Abdullah "moderate beheadings" Bin Abdul-Aziz passed away last week at age 90. Here is how the U.S. government glowingly describes his reign:
Army Gen. Martin E. Dempsey said the essay competition is a fitting tribute to the life and leadership of the Saudi Arabian monarch.

Lifetime Supporter of U.S.-Saudi Alliance

The king was a lifetime supporter of his country's alliance with the United States. Abdullah ruled Saudi Arabia from 2005 to his death, and served as regent of the country from 1995. He is succeeded by King Salman Bin Abdul-Aziz.

"This is an important opportunity to honor the memory of the king, while also fostering scholarly research on the Arab-Muslim world, and I can think of no better home for such an initiative than NDU," Dempsey said in a statement announcing the competition.

The competition will focus on issues related to the Arab-Muslim world and is designed to encourage strategic thinking and meaningful research on a crucial part of the world. The program will be in place at NDU for the next academic year, officials said.

'A Man of Remarkable Character and Courage'

Dempsey first met Abdullah in 2001, when he was a brigadier general serving as the U.S. advisor to the Saudi Arabian National Guard. "In my job to train and advise his military forces, and in our relationship since, I found the king to be a man of remarkable character and courage," Dempsey said.
Because it takes remarkable character and courage to preside over a country that routinely beheads enemies, tortures political dissidents, and jails religious dissenters.
Credit where credit is due, however: An essay contest commemorating a Middle Eastern tyrant has to be one of the more creative ways for the federal government to waste our money I've seen lately.
For more on the Saudi situation, read J.D. Tuccille on "The U.S. Government's Embarrassing Friend."