States Move to Deregulate Homemade Food in 2015
Lawmakers target overregulation of small-scale milk, meat, and "cottage food" producers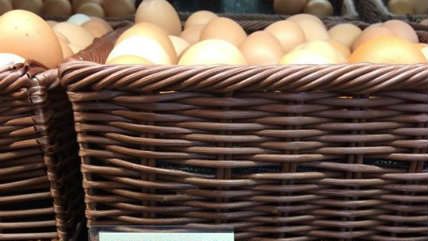 (Virginia Farm and Food Freedom/Facebook)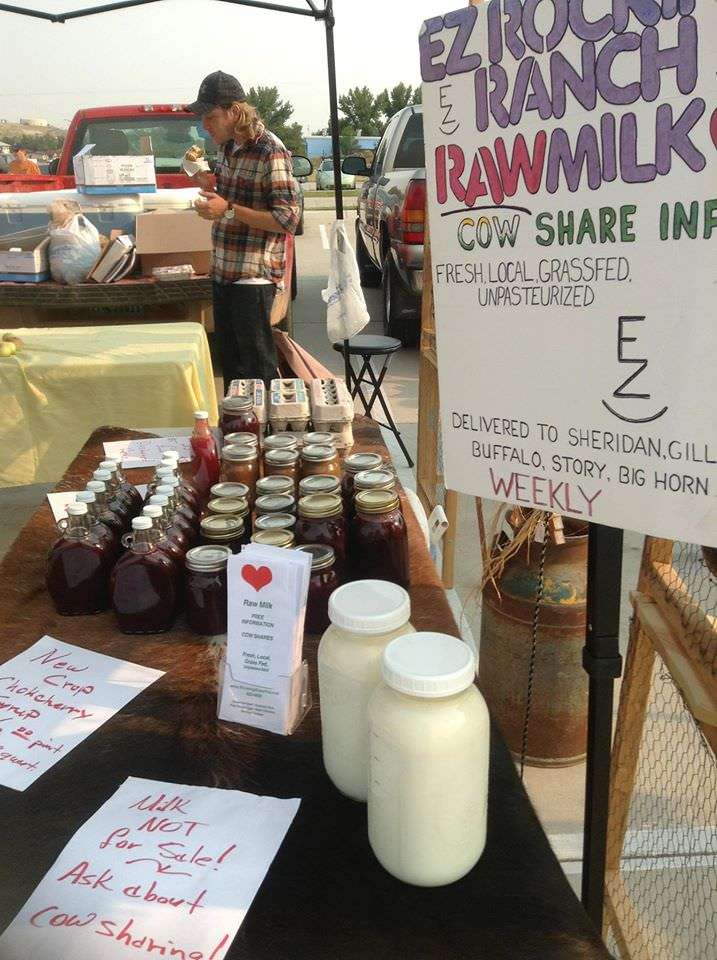 As 2015 legislatures swing back into action, several states are considering decreasing regulation of small-scale food producers, making it easier for residents to buy and sell homemade, farm-fresh products. Bills making their way through Connecticut, Virginia, and Wyoming statehouses would release "cottage foods" and products like raw milk from rules currently prohibiting direct kitchen-to-consumer sales.
"Cottage foods" are homemade items, such as baked goods and jams, deemed not especially hazardous from a food-safety perspective. The Connecticut General Assembly is considering a bill to legalize cottage food sales. "Under existing rules, specialty food companies must use licensed commercial kitchens, except in cases where food is sold to raise money for charitable causes, such as school bake sales," notes the Stamford Advocate.
Connecticut is now one of only eight states that almost exclusively prohibits cottage food sales. The others include Hawaii, Idaho, Kansas, New Jersey, North Dakota, Oklahoma, and West Virginia, as well as the District of Columbia.
A Virginia resolution would amend the state constitution to protect consumers' "right to acquire farm-produced food." If passed, farms could sell products such as unpasteurized milk and uninspected meat directly to consumers. Another proposal, the Virginia Food Freedom Act (House Bill 1290), would exempt home-prepared food from certain state regulations, including health-department inspections of kitchens, so long as products are sold directly to consumers and bear a label stating "NOT FOR RESALE — PROCESSED AND PREPARED WITHOUT STATE INSPECTION."
And in Wyoming, freshman Rep. Tyler Lindholm (R-Sundance) recently reintroduced the Wyoming Food Freedom Act, a bill to "allow for the sale and consumption of homemade foods" that has failed in several previous legislative sessions. The Food Freedom Act would stipulate that "no licensure, permitting, certification, inspection, packaging or labeling" requirements would be allowed for any of the foods or products covered under the act—including cottage foods and meat from "custom meat processors"—so long as they are sold directly to consumers.
"We've created a situation in where some foods are almost a black market," Lindholm told Wyoming Public Media. "So what the Wyoming food freedom act would do is to take food off the black market and I think that's important and I think that's a huge part of agriculture production, and part of individual liberty."
Lindholm's bill states that "any informed end consumer purchasing products under the Wyoming Food Freedom Act assumes the inherent risks in the purchase, use or ingestion of the food or food products purchased, whether those risks are known or unknown, and is legally responsible for any and all damage, injury or death to himself or other persons or property that results from the inherent risks of purchasing or ingesting food or food products".