Missouri Offers to Hand Out $500 Million to Multibillion-Dollar NFL Team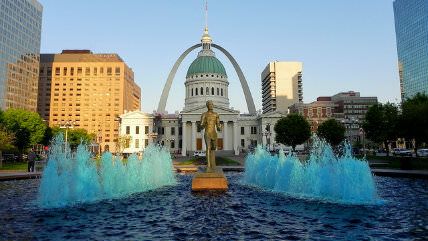 With rumors swirling that one of its National Football League (NFL) teams might be relocating to Los Angeles, the Missouri state government announced plans Friday to finance a $900 million new stadium for the St. Louis Rams— $460 million to $535 million of which would come from public funding in the form of bonds or tax credits.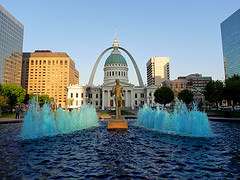 Any time an NFL team wants a new stadium or upgrade, they float out the L.A. bogeyman, and the state or municipal government—fearful of being forever remembered for "losing" a team—dutifully agrees to the franchise's every crony whim. Rams owner Stan Kroenke has taken matters a step further in his threatening, actually buying a plot of land in L.A. and then refusing to speak with St. Louis mayor Francis Slay, prompting the spineless state of Missouri to step in with its sweetheart deal.
This proposal comes just two years after an arbitrator ruled the city of St. Louis must pay the Rams $700 million for upgrades to their current stadium and 20 years after the city ponied up $600 million to attract the team to St. Louis in the first place.
Countless studies show such taxpayer-funded stadium projects have zero economic impact, simply giving billionaire owners—largely freed from their greatest operating costs—more disposable revenue with which to pay millionaire athletes even higher salaries.
A recent FiveThirtyEight analysis found that St. Louis represents only the 23rd-largest NFL fan base, with an estimated 540,000 fans, meaning the subsidy would cater to just 18.6 percent of St. Louis' population. The Rams ranked 30th out of 32 teams in attendance last year (they would have been 31st if Minnesota's team had not been playing in a temporary stadium) and 29th in local TV ratings, beating out only Miami among markets that don't split viewers between two franchises.
The Rams have until January 28 to make the tough decision of whether to take roughly $500 million from Missouri taxpayers or move to the nation's 2nd-largest market in L.A. It makes you wish more politicians would adopt Gov. Chris Christie's logic. When the New Jersey Nets failed to shake down the Garden State government for arena subsidies and relocated to Brooklyn in 2012, Christie said: "My message to the Nets is goodbye. You don't want to stay? We don't want you. I mean seriously, I'm not going to be in the business of begging people to stay here…They want to leave here and go to Brooklyn? Good riddance. See you later…There will be no tears shed on my part tonight. They go? They go."